Medical disposable Sterile Dental surgical kits pack
Product Details:
2pcs Surgical drape 90x75cm, 2 layers
1pc Adhesive Surgical Fenestrated Drape 150x100cm, 2layers
1pcs Surgical drape 100x100cm,2layers
1pcs Crepe wrap 100x100cm
2pcs Standard surgical gown, L
1pc Isolation Gown
2pcs Surgical cap with tie-on
2pcs Facemask with tie-on
6pcs Nonwoven shoe covers
2pcs Nurse cap with elastic
4pcs Hand towel 30x40cm
1pcs Plastic cover for radio Tube (Brillance amplificatory)
2pcs PE lamp cover 15x20cm
2pcs Adhesive strip 5x50cm
1pcs Transparent drape 30x30cm,with adhesive
2pcs Protection for Tubing 8x120cm
10pcs Nonwoven Gauze 5x5cm
4pcs PP Cover 15x18cm
Picture shows: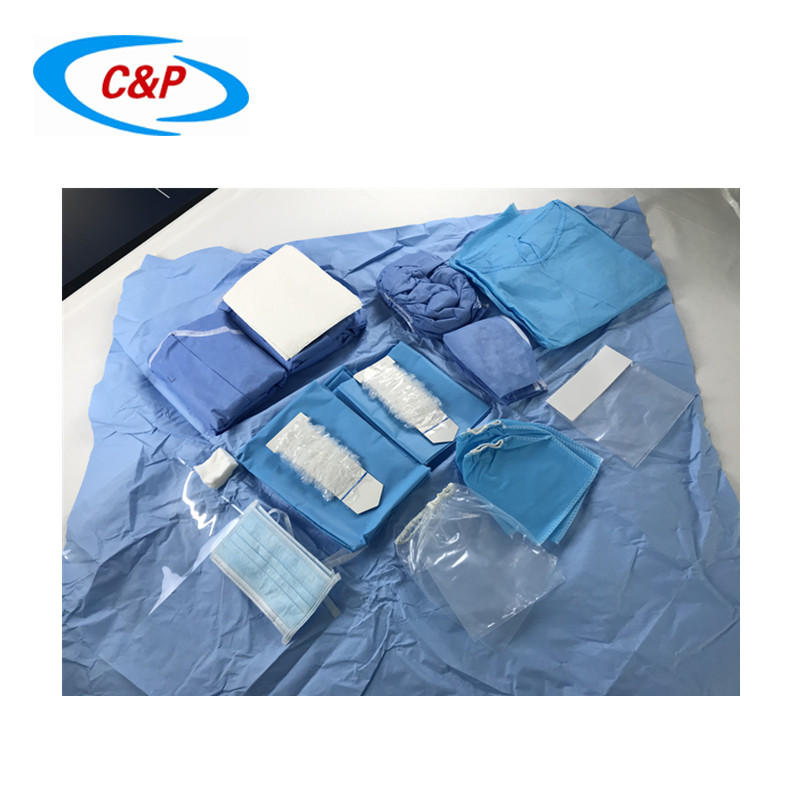 Sterile dental implant drape pack is made of one or more layers of materials of different properties and weights , customized size and hole size is available.

Our advantages:
1. Quick response for inquiry and Sample
2. All production finished in the Cleaning Room.
3. Our manufacture manager has 20 years experience in surgical drape field,ever work for overseas company.
4. CE& ISO13485 Certificate,SA8000 Factory Test.
5. ERP system to convenient effective production communication
6. Flexible order choose.
We have CE& ISO13485 Certificates: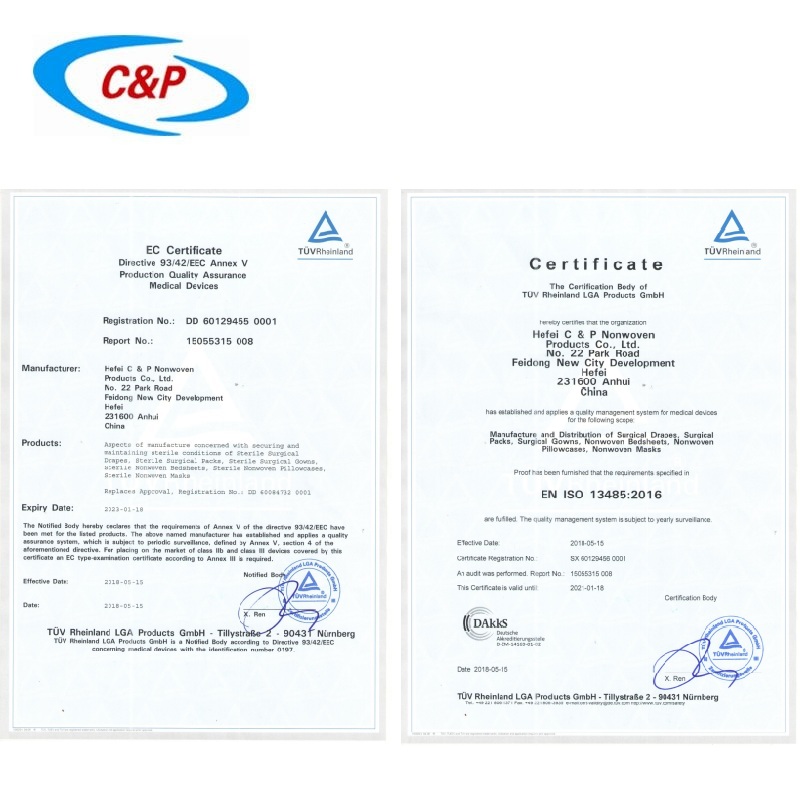 We assemble packs specially for all kinds of surgeries. Our 3000 square meter 100,000grade standard clean room space and more than 100 employees aiming to flexibility and cost effective efficiency.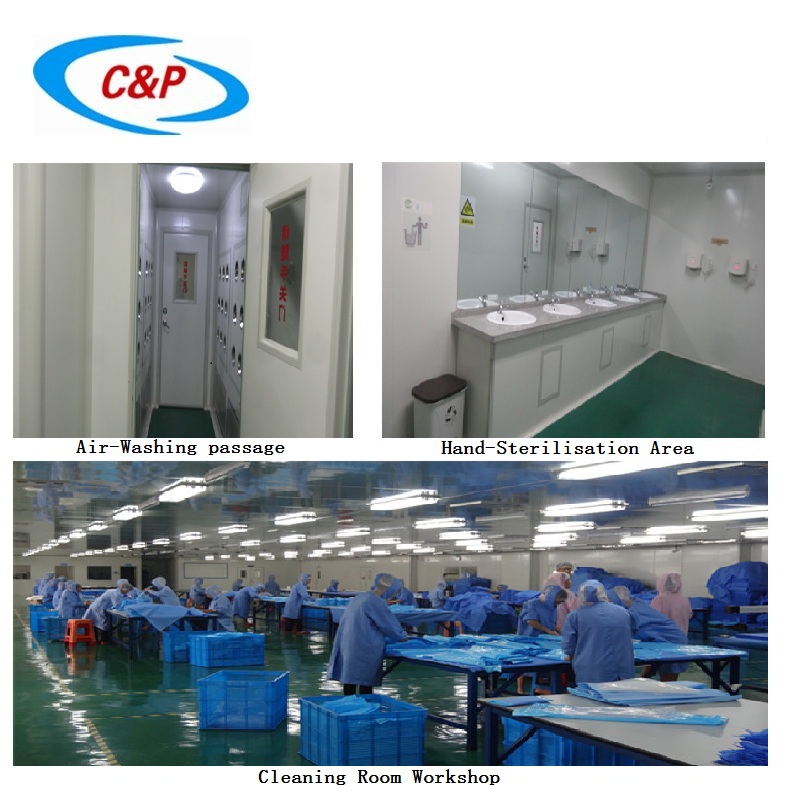 Our services:
1. We have basic universal set, U-split sheet, hip set, knee arthroscopy set, extremity set, urinary drape set, T. U. R. Set, cystoscopy set, brain-surgery set, gynecological set, caesarean set, lithotomy set, LAVH set, ophthalmology drape.
2. We can produce the drapes with all kinds of wide, color, weight.
3. We can laminate with two or three layers
4. We have assorted production lines
5. Usage: Ideally used as the operation cover, emergency sheet, protective sheet under Limbs, bed sheet. It avoids cross infection during the operation.