Sterile General Packs Disposable Universal Pack
Product Description
---
1.Material: SMS,PP,PP+PE,VISCOSE+PE,etc
2.Color: Blue or Green
3.Certificate: CE , ISO13485, EN13795
4.Sterile: EO
5.Components:
| | | |
| --- | --- | --- |
| No. | Item | Qty |
| 1 | Table cover 140x190 cm | 1pc |
| 2 | OP tape 10x50cm | 1pc |
| 3 | Hand towel 30x40cm | 2pcs |
| 4 | Mayo Stand Cover 58x137 cm | 1pc |
| 5 | Surgical gown XXL 155x170cm | 2pcs |
| 6 | Side drape 60x60cm | 2pcs |
| 7 | Top drape 150x240cm | 1pc |
| 8 | Bottom drape 150x1 80cm | 1pc |
The disposable general surgery pack is suitable for the operation of each department. The surgical pack is usually composed of surgical gowns, surgical drapes and mayo stand cover. In addition, other operation accessories can be increased or decreased according to the operation requirements. The surgical universal pack fabric is light, soft and comfortable, with the advantages of good water resistance, good water absorption, less flocculent, antistatic, anti alcohol, anti plasma, anti oil, etc., which can effectively block the penetration of liquid and bacteria, and is easy to operate and prevent cross infection.
Product Pictures
---
Universal Drape Pack: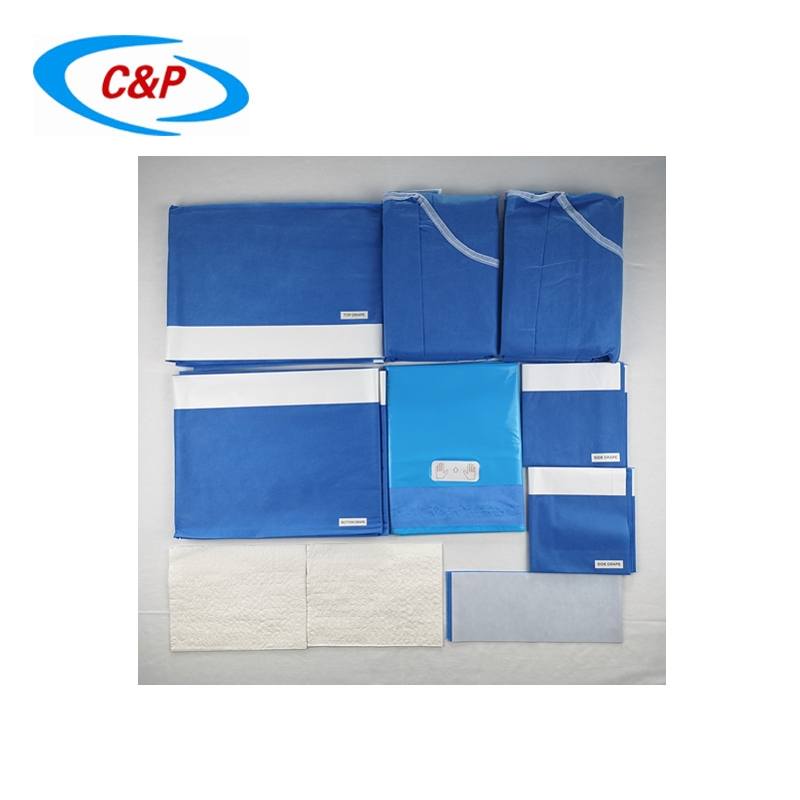 Surgical gown: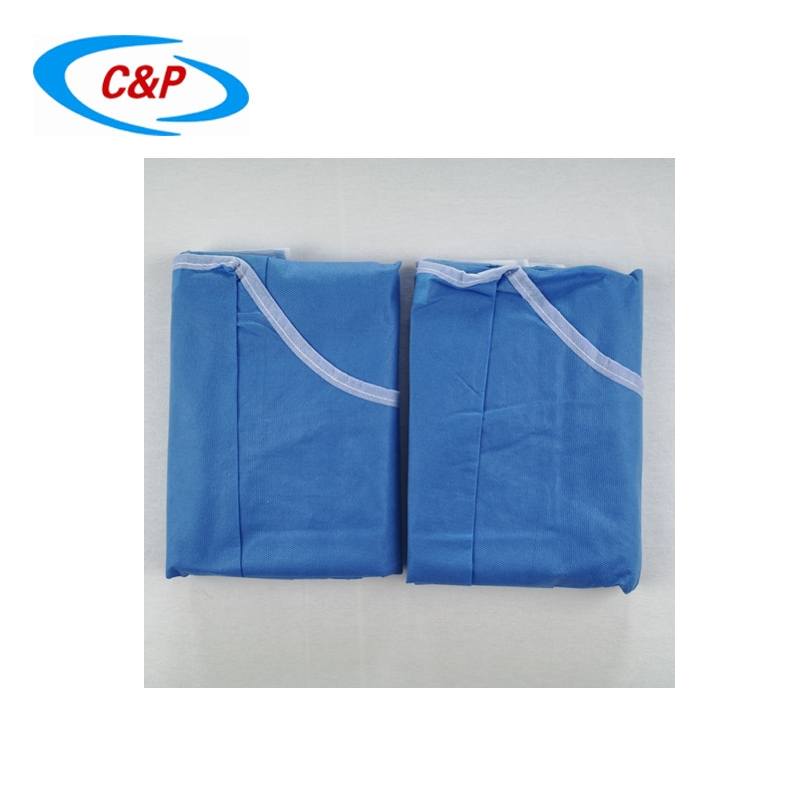 Notes:
1. This product is a one-time use only and destroyed after use
2. Prohibition of use with damaged package
3. Should be stored in a dry, ventilated environment.
Our Advantages
---
1.Our disposable medical products follow ISO13485 Quality System,Meet EN13795 standard,AAMI3&4 stanard, we are CE certified by TUV and with FDA registration;
2.With 10K class cleanning room and testing lab;
3.Qualified products, 100% brand new material, safe and sanitary;
4.Welcome any OEM requirements.
Our Certificates
---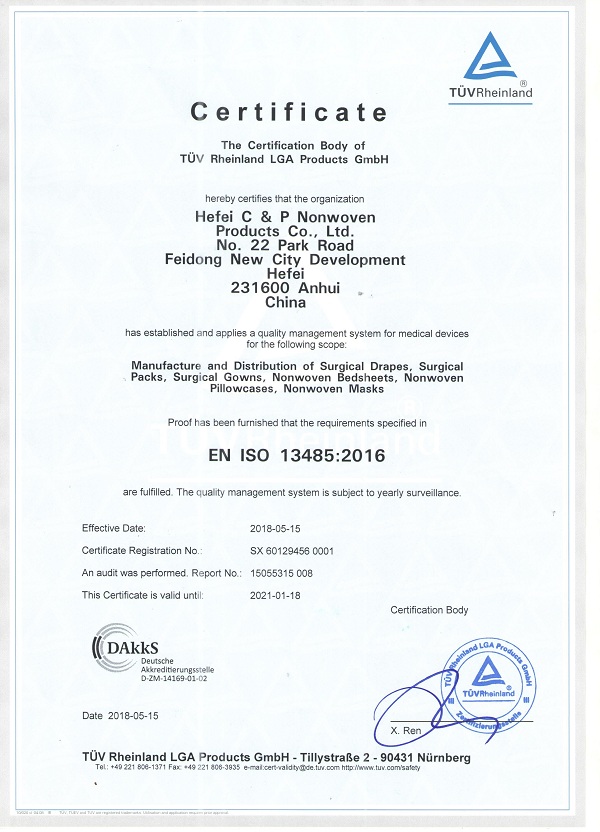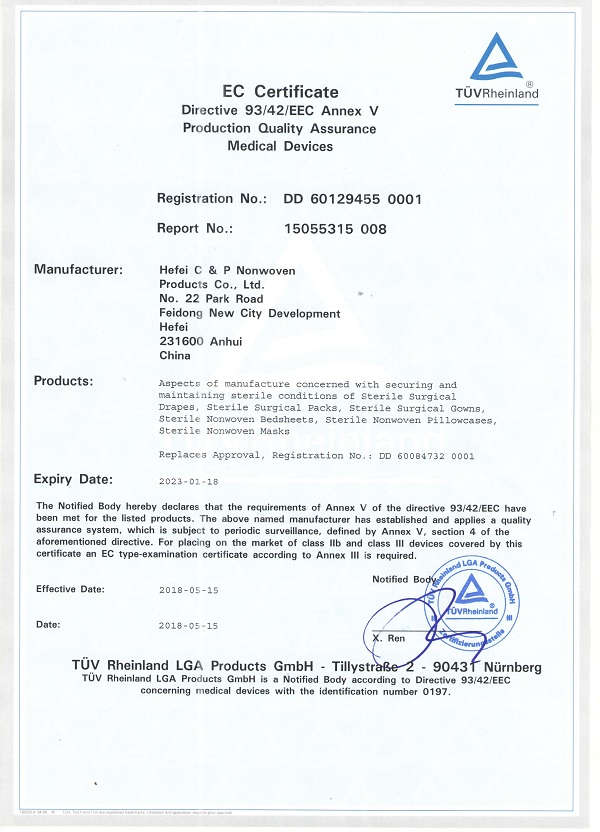 Company Profile
---
Hefei C&P Non woven Products Co.,Ltd. is a professional manufacturer and supplier who specializes in non-woven medical products with CE/ISO13485/EN13795 certificate, such as surgical drape pack, surgical drape, surgical gown and other disposable medical products. we can supply different kinds of products with customized weight, size, color, packing details.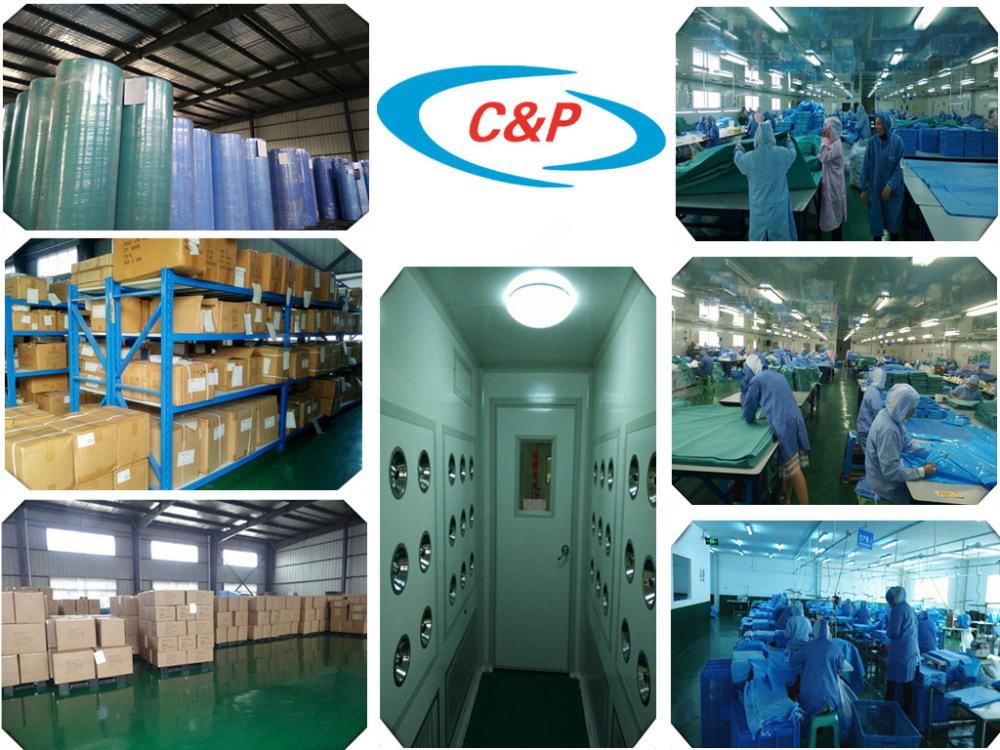 Sterility Assurance
ANS/AAMI/ISO11135
Medical devices,validation and routine control of Ethylene Oxide sterilization
International sterilization Standard-ANSI,AAMI.ISO7135 and EN550 are applied
Special sterilization packages are used for the packaging of sterile products. Every sterilization batch is checked by chemical indicators and within certain periods, valiation of the sterilization is held by using biological indicators.