Sterile Surgical Universal Drape Pack
Material

PE with viscose nonwoven fabric,SMS ,PE


Scope of application

Medical & health

Brand

C& P

Size

1X top drape

1X foot drape

2X side drape

4X hand towel

1X Table Cover

Color

Blue/Green

Package

Carton:60*50*40cm 1paperpoly/pouch, 10pcs/ctn

Delivery

Within 15 days after receiving the deposit

Indication

1. For single use only, discard after use.
2. Do not store in direct sunlight, at extreme temperatures or in high humidity.
3.Do not use if package is open or damaged

Certificate

Sanitation and quality in accordance with the CE, ISO13485.

Material or other specifications can be according to customers' requirements.
Fuction: ideally used as the operation cover, emergency sheet, protective sheet under limbs, bed sheet. It avoids cross infection during the operation.
Sample: free for less 2 pieces about in 5 days, customer should take charge of the freight fee.
Pictures: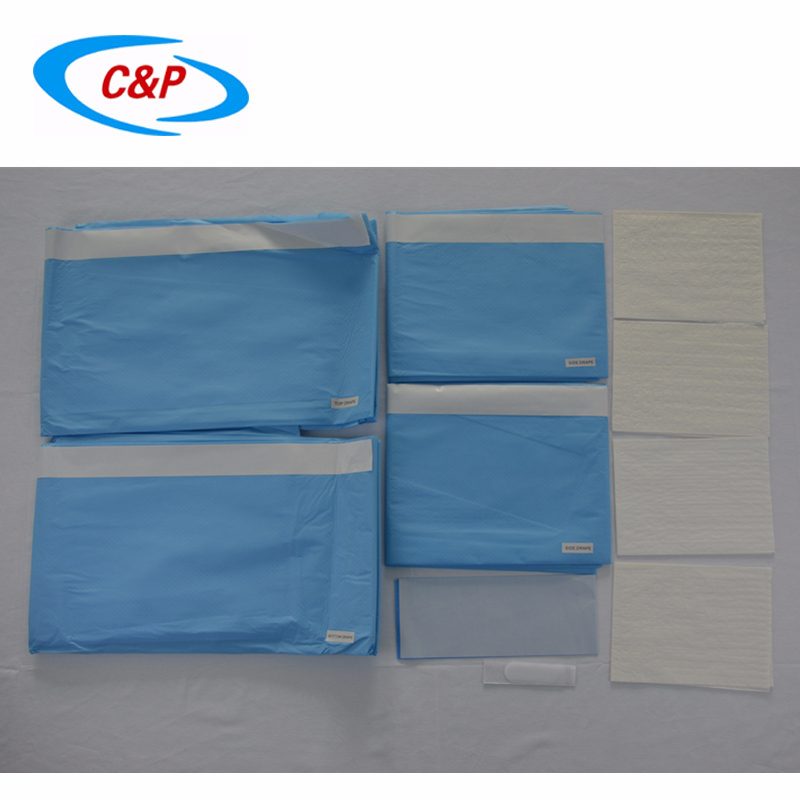 The general surgical pack contains the necessary items for the operation, which saves time and provides convenience for the operation.
Notes:
1.This product is a one-time use only and destroyed after use
2. Prohibition of use with damaged package
3. The asepsis term of validity is two years, prohibit the use of expired products
4. Should be stored in a dry, ventilated environment.
Why you choose us:
1. 12 years experience in medical packs.
2. Clean and Ventilation workshop & experienced workers and excellent management team.
3. Products are exported to at domestic and abroad .
4. Products are approved by EN13795, ISO13485 and CE certificates.
5. Welcme any OEM requirements
6. Qualified products,100% New Brand material ,safe and Sanitary.
7. Good quality products, competitive factory price and best after-sale service.
Certificates: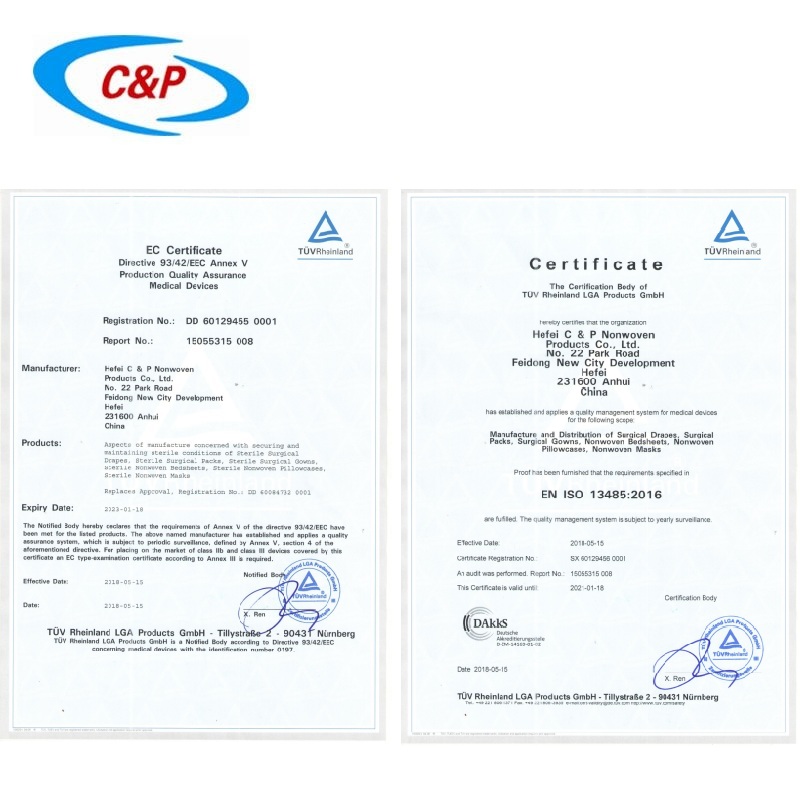 Company profile: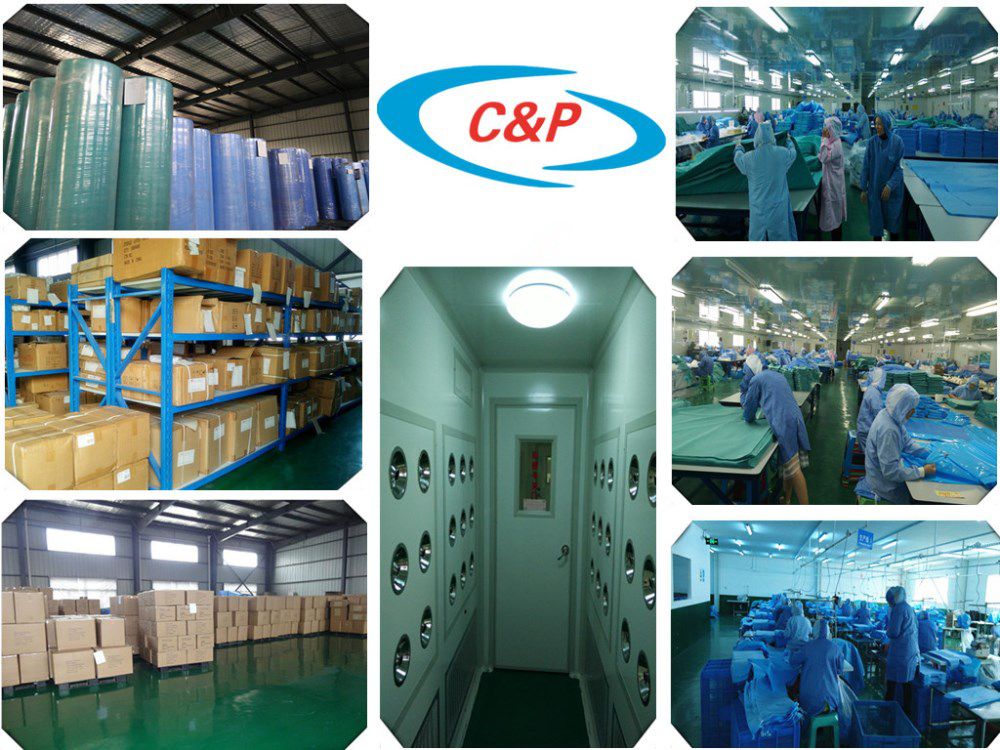 We will provide the most suitable material and first-class products to serve the clients in the shortest possible time.Using advanced systems,technolgy and strict qualtiy control system,along with 120 devoted and diligent employees,C&P continuously makes new advances in the field of nonwoven products .
We can also can provide you:
1. Face mask
2. Cap
3. Lab Coat
4. Coverall
5. Patient Gown
6. Apron (PE)
7. Nonwoven bag
8. Sleeves (PP/PE/SMS)
9. Gloves
10. Shoe cover
11. C-section drape
12. Eye drape
13. Environment bag
14. Mayo stand cover
15. Back table cover
16. Adhesive drape
17. Fenestrated drape
18. Plain drape /utility drape
19. Angiography drape
20. Lithotomic drape
21. Extremity drape
22. U-style drape
23. under buttock drape
24. Hand towel