Disposable Eye surgical drapes
| | | |
| --- | --- | --- |
| Ref | size(cm) | Description |
| 41101 | 50x50cm | Round fenestration with collection pouch |
| 41102 | 100x120cm | incise film 11x12cm,collection pouch 25x30cm,fenestration size9x9cm |
| 41103 | 120x140cm | with one single fluid collection pouch,fenestration 9x9cm,with incise film |
| 41104 | 150x200cm | with double fluid collection pouch,oval fenestration 5x8cm,with incise film |
| 41105 | 140x140cm | without fluid collection pouch,with oval fenestration 6x9cm,incision film cut 7cm |
| 41106 | 25x45cm | PE film,incise film with pouch |
Products details: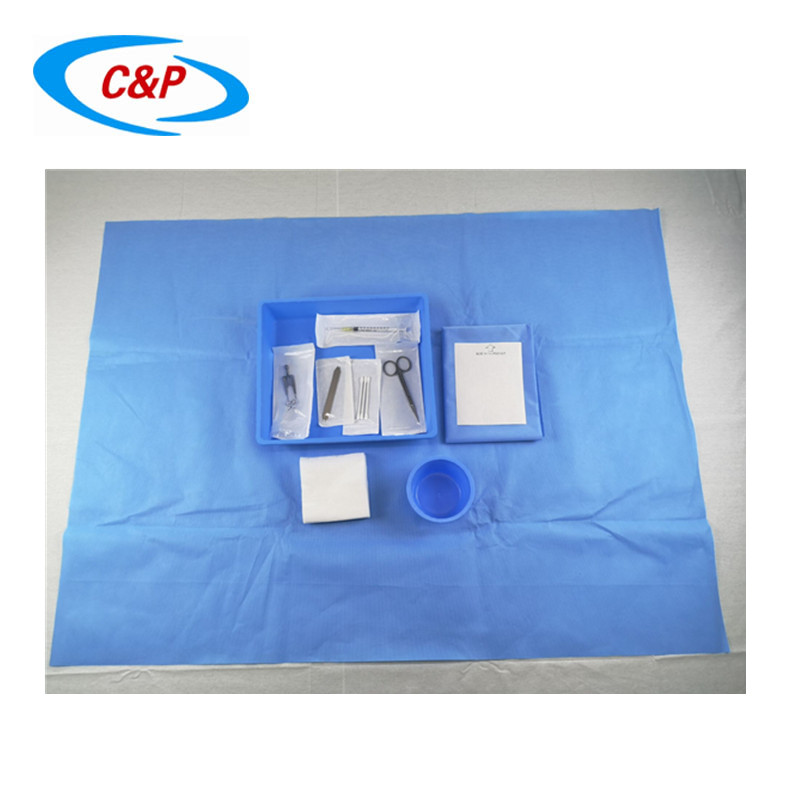 Disposable Eye surgical drape used to cover the rest of the body parts leaving the eye area exposed for surgical operating. They are widely used as medical eye drape in the hospital operation room.
Products certificate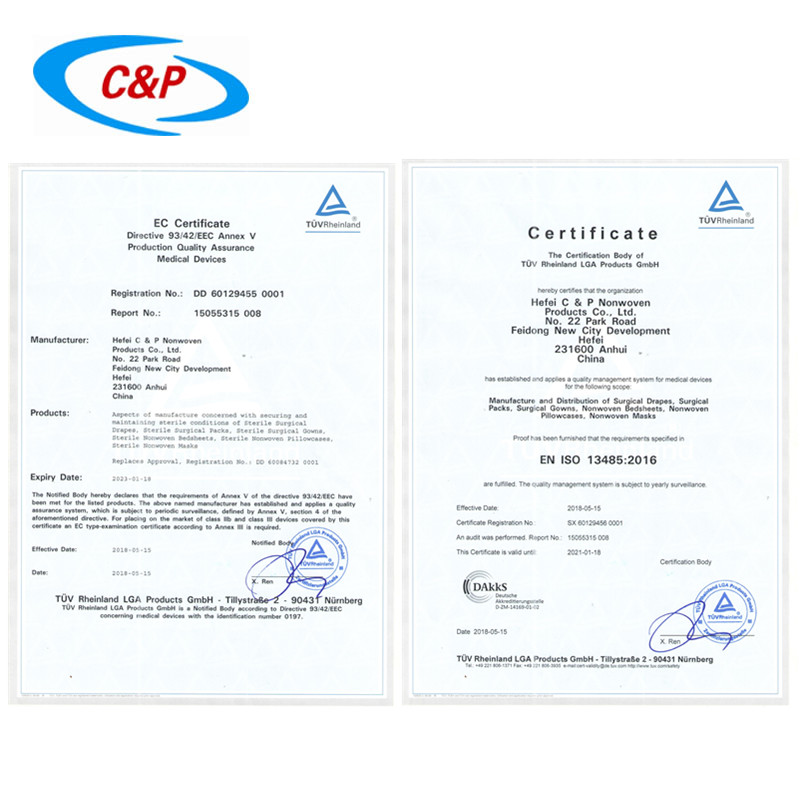 Factory show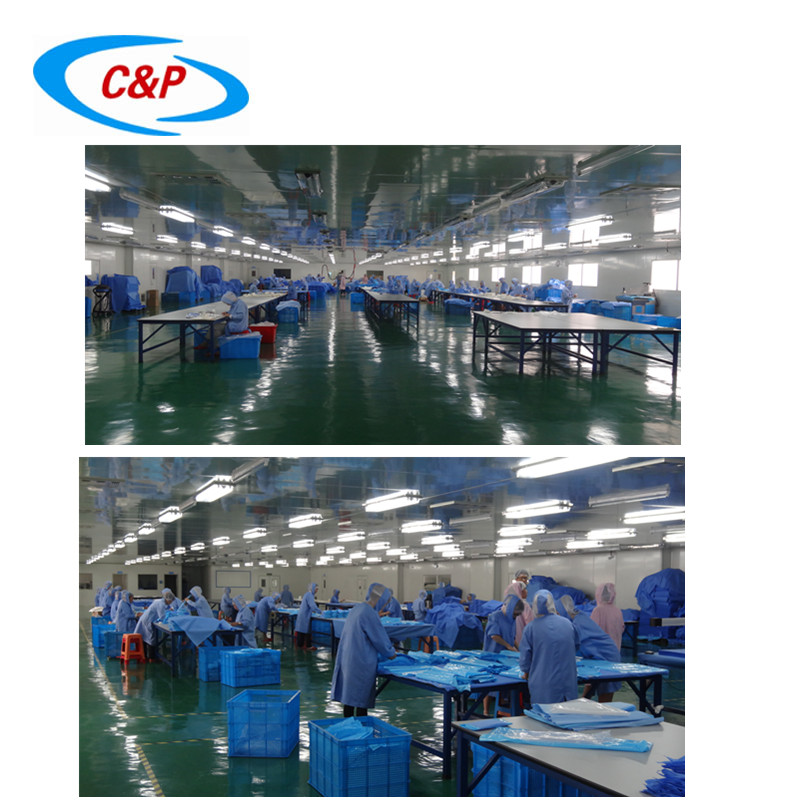 Warehouse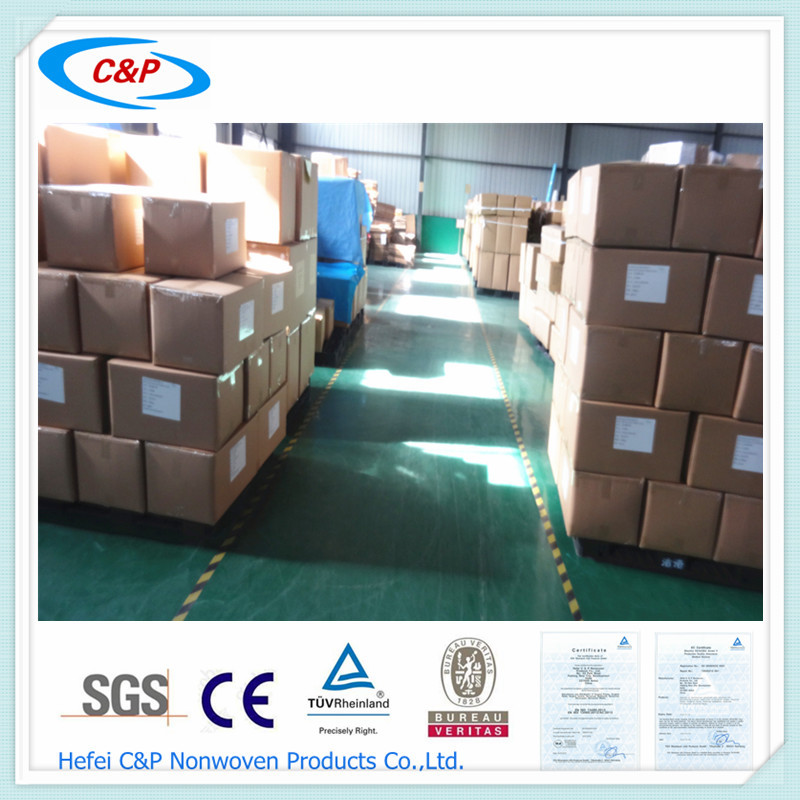 Our other main products
Basic surgical Drapes:
Surgical gown, Adhesive drape,Fenestrated drape,Ophathalmic drape, Abdominal drape, Bed sheets
Surgical drape pack :
General surgery pack, Orthopaedic surgical pack,Gynaecology pack,C-section/delivery surgical drape pack,Angiography surgical drape pack, Dental drape pack, Equipment covers etc.
Market
Domestic Market, Eastern Asia , North america ,Africa, Southest Asia
Europe,Central America, Europe , Mid East ,South Africa
Export Percentage 71%-80%
Our advantage
1. Our manufacture manager has 30 years experience of nonwoven surgical drape.
2.We a direct factory,the workers in the manufacture shop are more than 30 years old , they are local residents more responsible and stable.
3.The workers do not need work over time so they can work efficiency and correcdtly during work.
4.We have many Japan customers, they check our factory and satisfy with us.
5.We have CE& ISO13485, TUV.
6.We have ERP system.
7.The sterile station is just opposite to our factory,so we can sterile our products at any time which will reduce the delivery time and delivery cost.