Sterile C-section Drape Pack Disposable Gynecology Surgical Pack
Product Description
---
1.Material: PE with viscose nonwoven fabric,SMS ,PE
2.Color: Blue
3.Certificate: CE , ISO13485, EN13795
4.Sterile: EO
5.Components:
| | | |
| --- | --- | --- |
| No. | Item | Qty |
| 1 | Back Table Cover 150x190cm | 1pc |
| 2 | Mayo stand cover 80x145cm | 1pc |
| 3 | Hand towel pulp - 30x40cm | 2pcs |
| 4 | Baby Blanket 80x120cm | 1pc |
| 5 | Surgical gown reforced XXL | 1pc |
| 6 | Suture bag | 1pc |
| 7 | Buls syringe | 1pc |
| 8 | C section drape 275x200x350 cm | 1pc |
| 9 | Yankauer Suction Tip | 1pc |
The medical cesarean section drape pack is safe and reliable, and strictly conforms to the relevant quality standards at home and abroad. The whole production process, from raw materials to finished product assembly, is completed in the purification workshop. Reduce the risk of initial pollution to a minimum, and strictly control the sterilization to ensure the gynecology obstetric surgical pack safety.
Product Pictures
---
Cesarean Surgical Pack: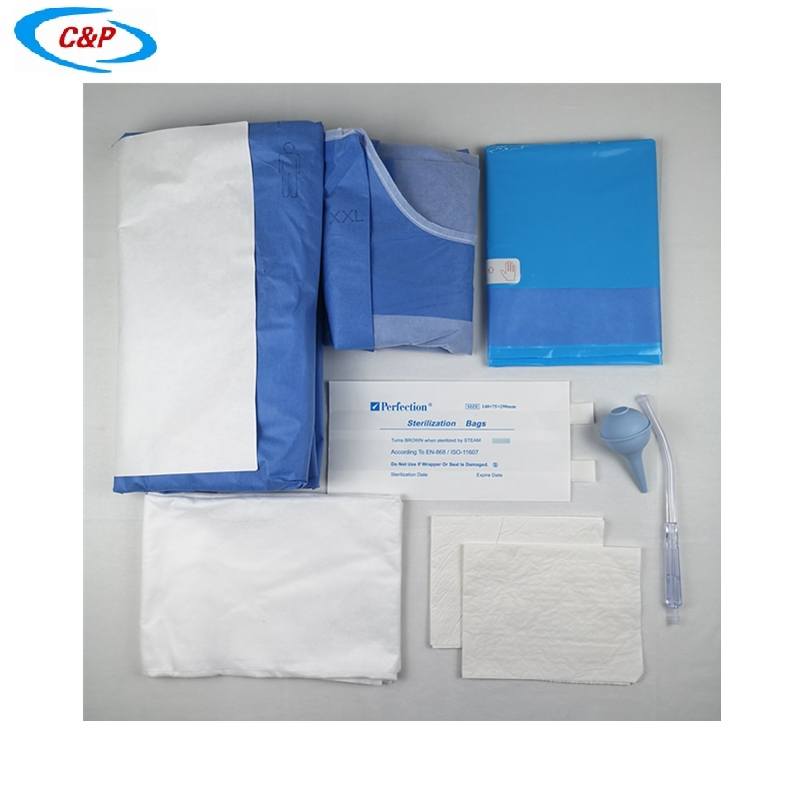 C-section Surgical Drape: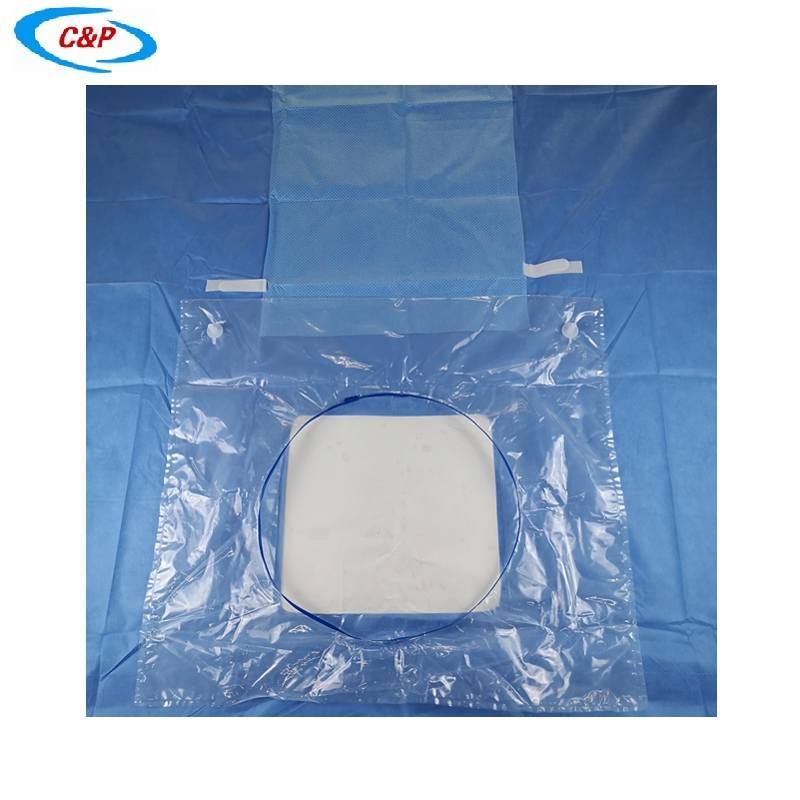 Notes:
1. This product is a one-time use only and destroyed after use
2. Prohibition of use with damaged package
3. The asepsis term of validity is two years, prohibit the use of expired products
4. Should be stored in a dry, ventilated environment.
Our Advantages
---
1.Our disposable medical products follow ISO13485 Quality System,Meet EN13795 standard,AAMI3&4 stanard, we are CE certified by TUV and with FDA registration;
2.With 10K class cleanning room and testing lab;
3.Qualified products, 100% brand new material, safe and sanitary;
4.Welcome any OEM requirements.
Our Certificates
---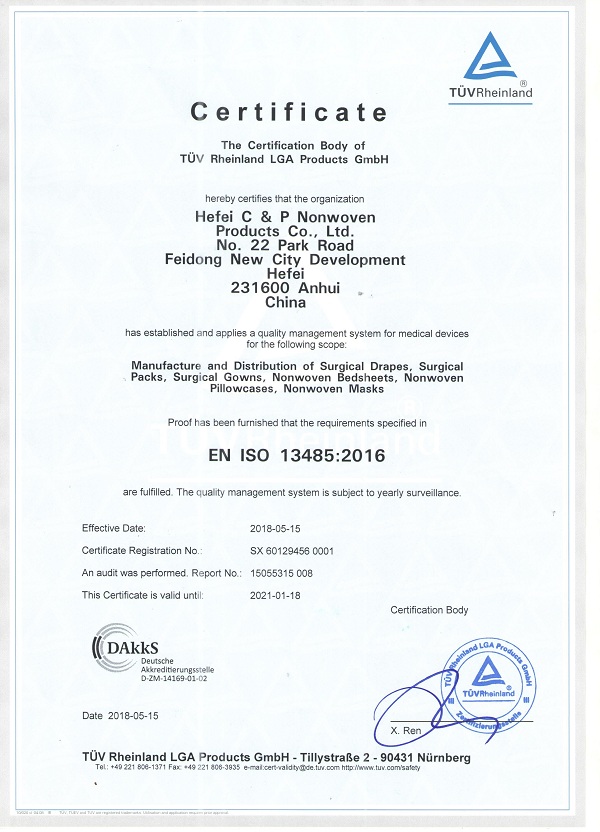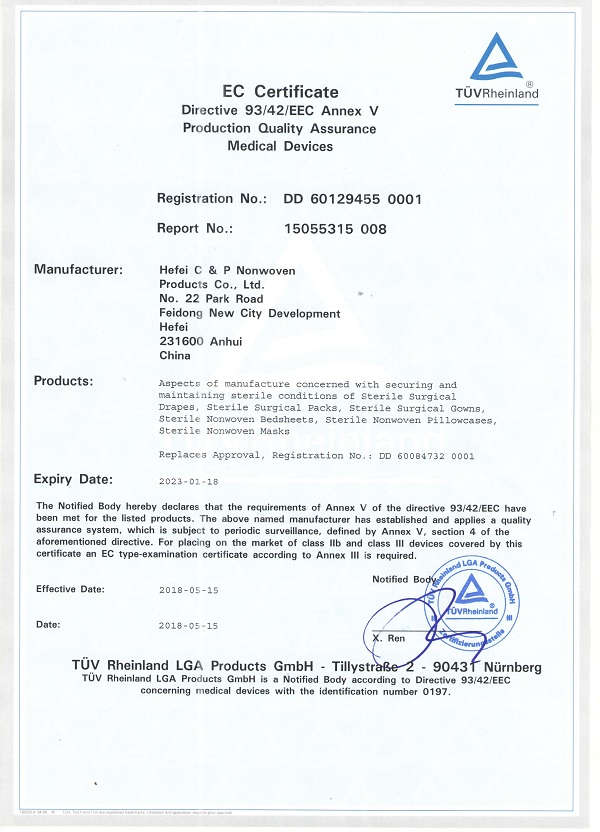 Company Profile
---
Hefei C&P Nonwoven Products Co.,Ltd. is a Private company established in 2007, C&P located in Hefei city, capital of Anhui, C&P is a manufacturer and supplier of surgical drapes& packs, surgical gown, equipment covers and other disposable medical products. We assemble packs specially for all kinds of surgeries. Our 3000 square meter 100,000 grade standard clean room(ISO8) space and more than 100 employees aiming to flexibility and cost effective efficiency.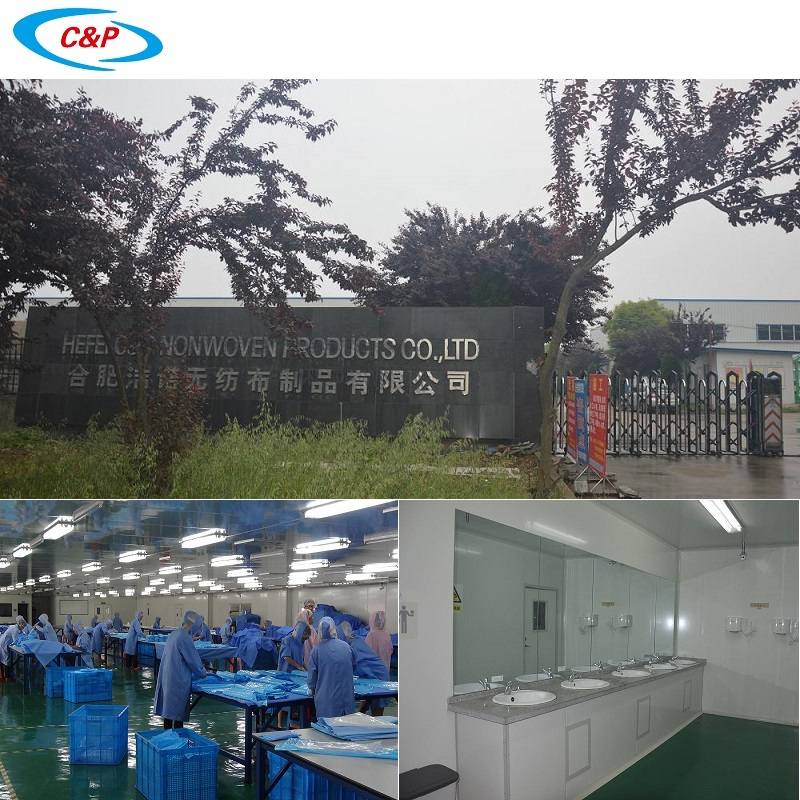 Sterility Assurance
ANS/AAMI/ISO11135
Medical devices,validation and routine control of Ethylene Oxide sterilization
International sterilization Standard-ANSI,AAMI.ISO7135 and EN550 are applied
Special sterilization packages are used for the packaging of sterile products. Every sterilization batch is checked by chemical indicators and within certain periods, valiation of the sterilization is held by using biological indicators.

Product Overview
---