nonwoven disposable sterile medical under buttock drape with fluid collection pouch
1. Material:PE film
2. Colour:green or blue
3. size:100x120cm,with reinforcement,with pouch
4. Function:
1.)Isolation:Isolating dirty, contaminated areas from clean areas.
2.)Barrier:Preventing fluid penetration.
3.)Sterile Surface:Creating a sterile surface on the skin which acts as a barrier to preventskin flora from migrating to the incision site.
4.)Fluid Control:Channeling and collecting body and irrigation fluids
Pictures: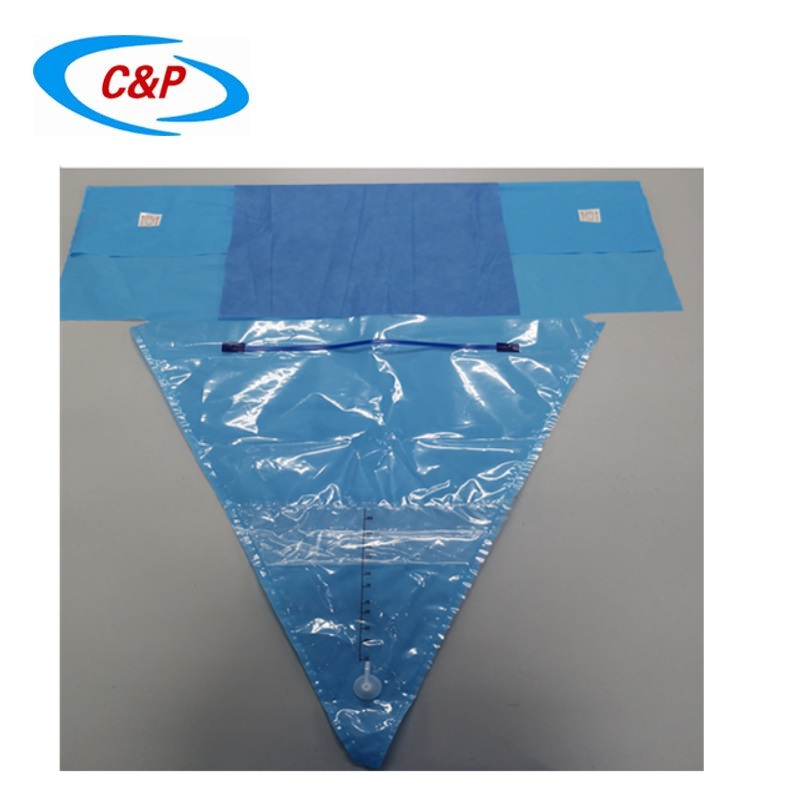 Disposable under buttock drape with fluid collection pouch is used for operation room in hospital , there are absorption enhancement zones in specific areas.
Certificate: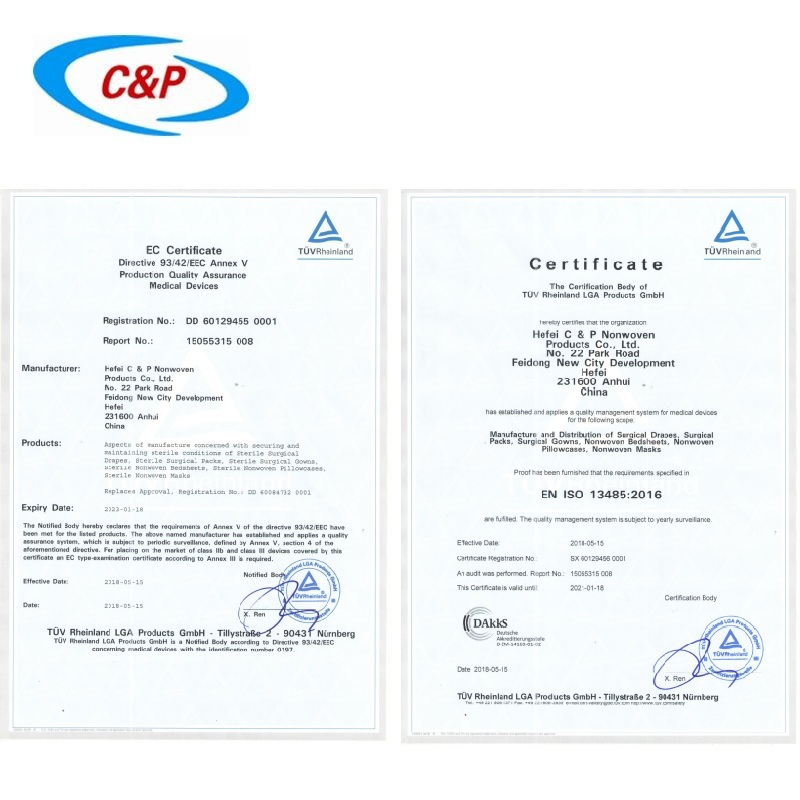 Our working environment: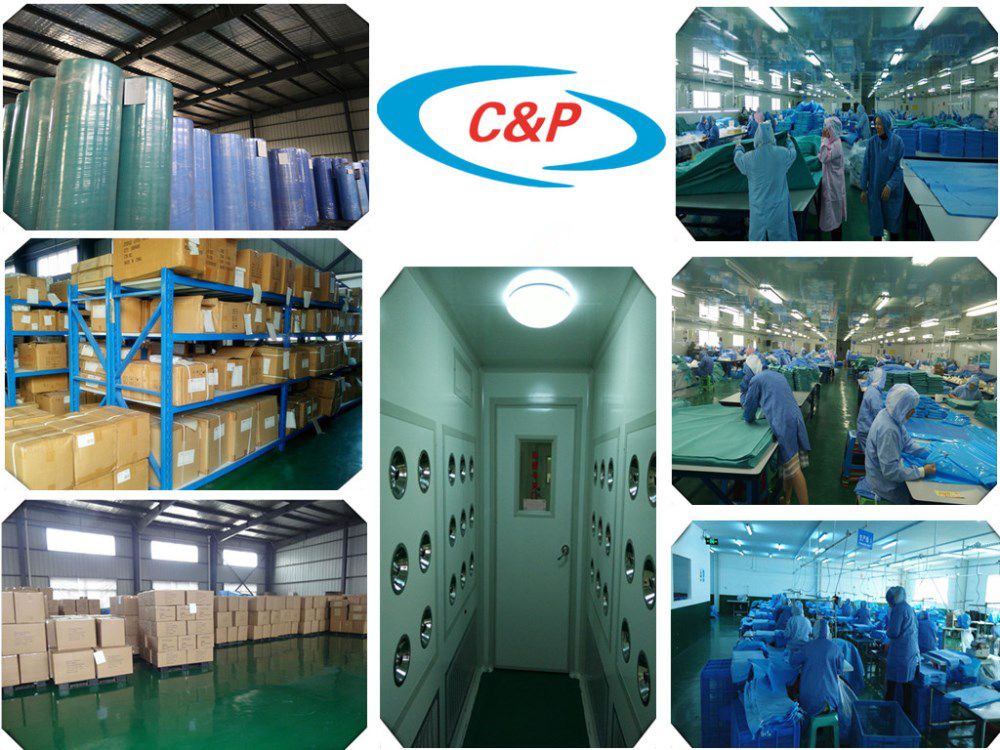 ♦Hefei C& P "C" Stands for Cleaning,"P" Stands for Promise
♦We hace ISO class 8 dust-free manufacturing shop (1500square meters)
♦ The warehouse is 1000 square meters
♦Our company is 5000 squqre meters totally
♦Full equipment laboratories
Why choose us!
1. Our manufacture manager has 30 years experience of nonwoven surgical drape.
2.The workers in the manufacture shop are more than 30 years old , they are local residents more
responsible and stable.
3.The workers do not need work over time so they can work efficiency and correcdtly during work
4.We have many Japan customers, they check our factory and satisfy with us
5.We have cE& ISO13485, TUV
6.We have ERP system