Medical Extremity Drape Pack EO Sterile Orthopedic Surgical Pack
Product Description:
Disposable extremity surgical pack is used to wrap the unsterilized area of the patient's extremities, to isolate and prevent cross infection, it can also be used by the operator during the operation. The customized orthopedic drape pack are packaged sterile to save time and reduce the costs of operating room set-up.
Deatils are as follows:
1.Material: SMS,SMMS,PE film+nonwoven fabric
2.Color: Blue
3.Certificate: CE , ISO13485, EN13795
4.Sterile: EO
5.Components:
| | | |
| --- | --- | --- |
| No. | Item | Qty |
| 1 | Back Table Cover 140x190cm | 1pc |
| 2 | Mayo Stand Cover 58x137cm | 1pc |
| 3 | Extremity Drape220x320cm | 1pc |
| 4 | Plain Drape 75x75cm | 1pc |
| 5 | OP Tape 10x50cm | 2pcs |
| 6 | Hand Towel 30x40cm | 4pcs |
| 7 | U Split Drape140x175cm | 1pc |
Product Pictures:
Extremity Pack: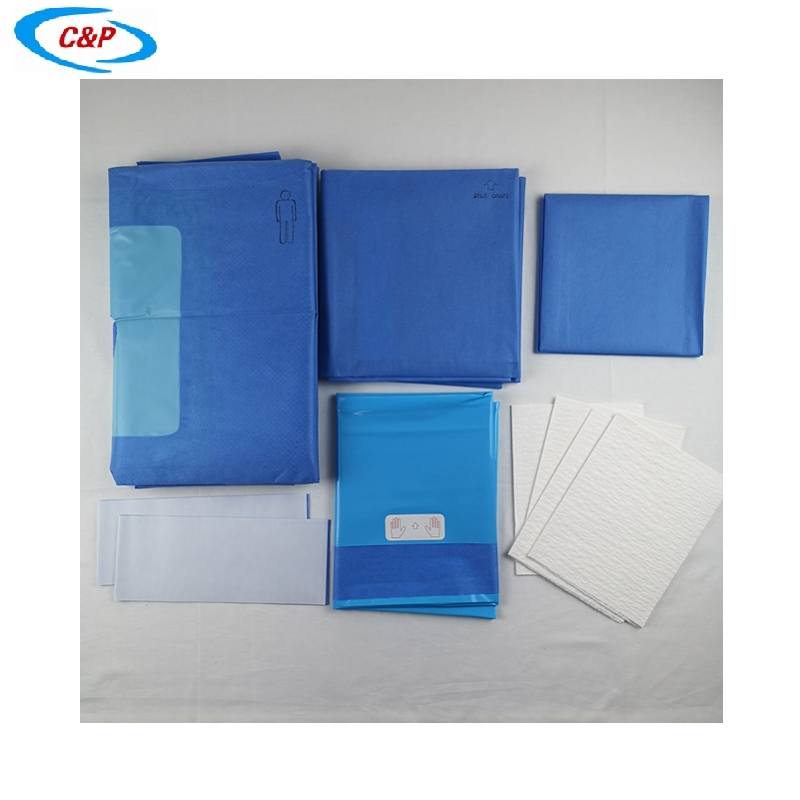 Extremity Drape: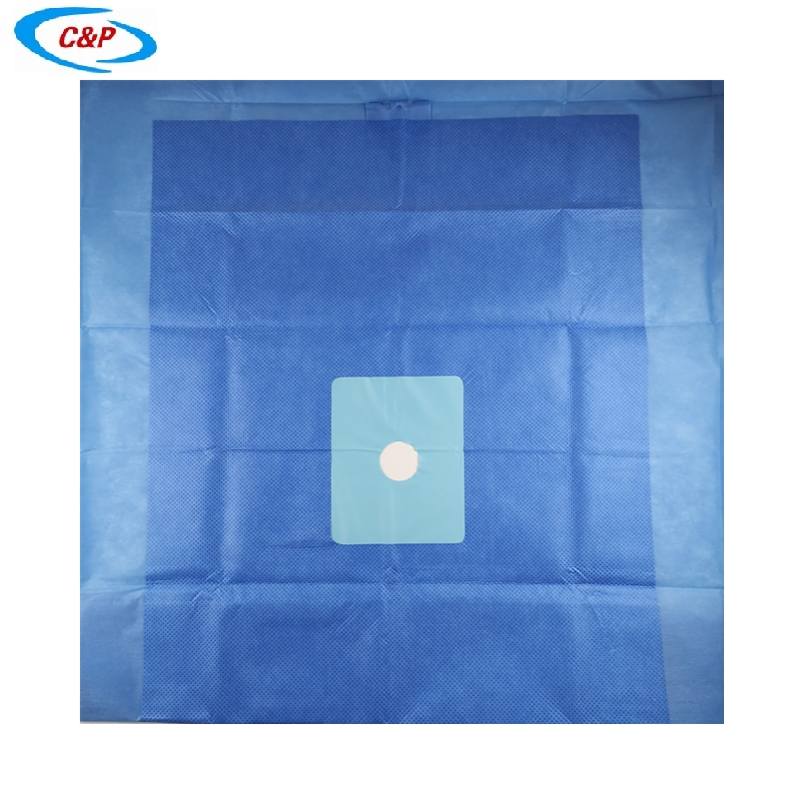 U Split Drape: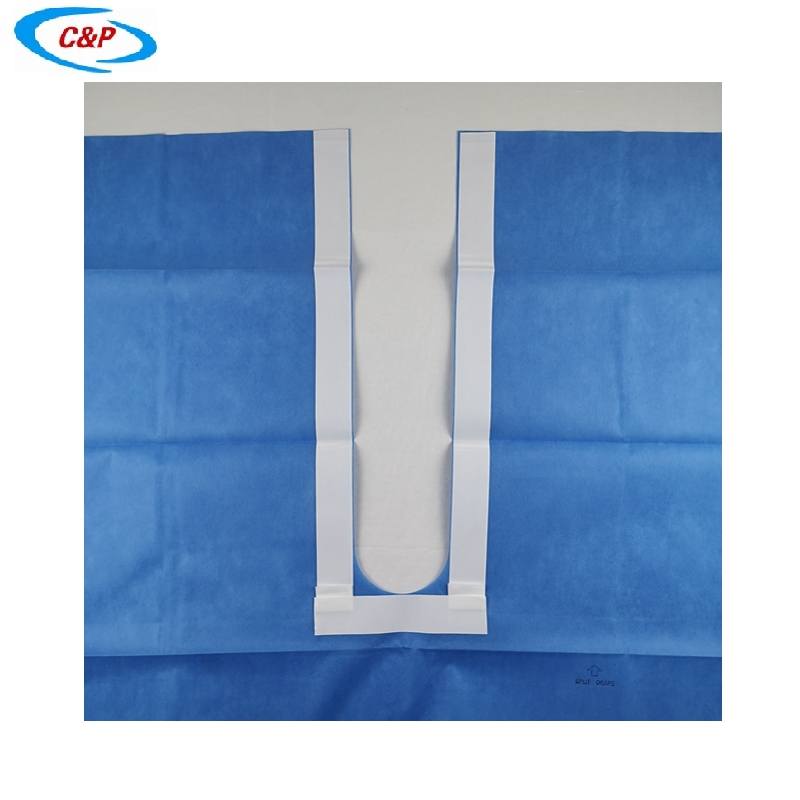 Product Features:
1. Customized sizes, to meet the different requirement
2. Material optimized, to keep the cost efficient;
3. Content Optimized, to keep the surgeon saving time;
4. Sterilized packaging, to ensure the safe of the products.
Our Advantages:
1.Professional Manufacturers ,follow ISO13485 Quality System,Meet EN13795 standard,AAMI3&4 stanard, we are CE certified by TUV and with FDA registration;
2.With 10K class cleanning room and testing lab;
3.13 years experience for manufacturing and exporting, exported to more than 20 countries in Europe and America;
4.Design team: We have a professional design team can do OEM;
5.Professional factory:We have a professional control process, management process.
Our Certificates: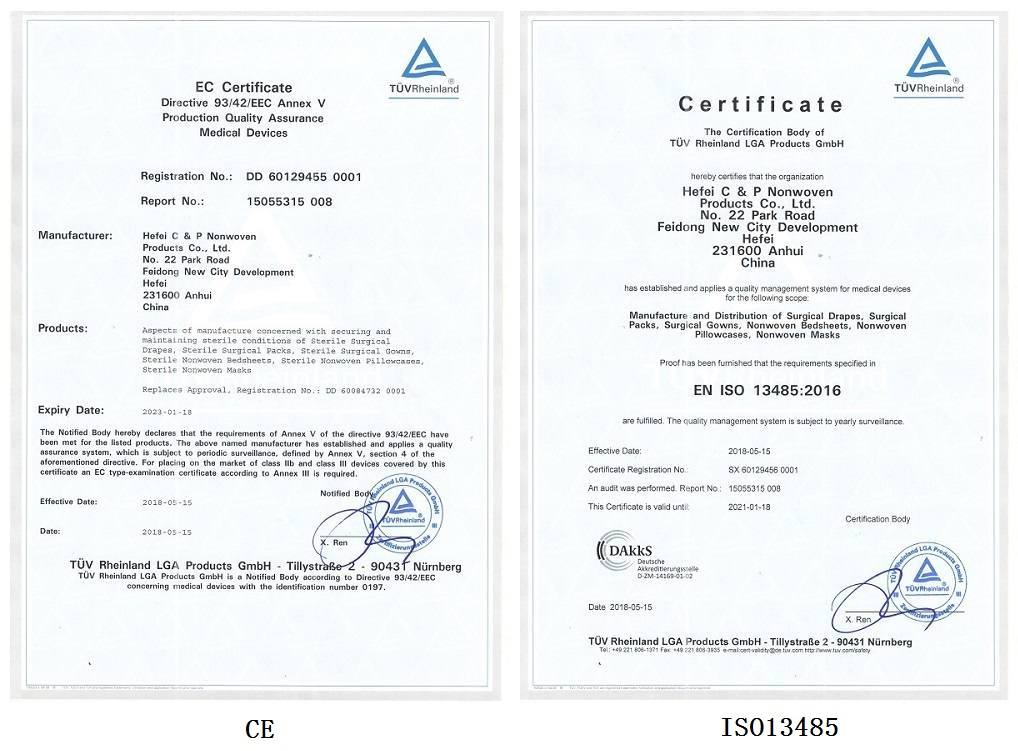 Company Profile:
Hefei C&P Nonwoven Products Co.,Ltd. is a Private company established in 2007, C&P located in Hefei city, capital of Anhui, C&P is a manufacturer and supplier of surgical drapes& packs, surgical gown, equipment covers and other disposable medical products. We assemble packs specially for all kinds of surgeries. Our 3000 square meter 100,000 grade standard clean room(ISO8) space and more than 100 employees aiming to flexibility and cost effective efficiency.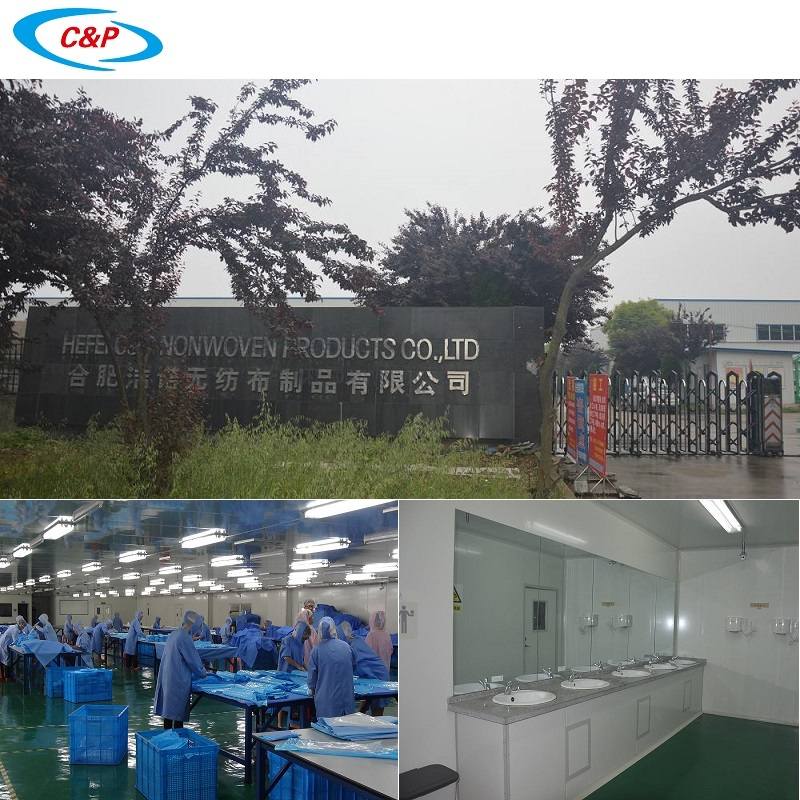 Skills & Strength
1. Production line in compliance with WHO and GMP.
2. Excellent packaging and warehousing facilities.
3. Custom designed drapes & packs, OEM supplier.
4. Flexible base material options for drapes & gowns.
5. Timely execution of orders.
6. Competitive pricing.
Product Overview: