Medical supplies non-woven EO sterilize disposable surgical gown pack surgical gown kits
Product Details:
- 1pc. Wrap140x120cm.
- 1pc. Standard Gown size L
- 1pc. Standard Gown size M
- 4 hand towel 30x40cm

Product use precautions
1. This product has been sterilized and the package is damaged and prohibited.
2, limited to one-time use, should be used immediately after opening the package, please destroy after use
3. The product is valid for three years.
Pictures: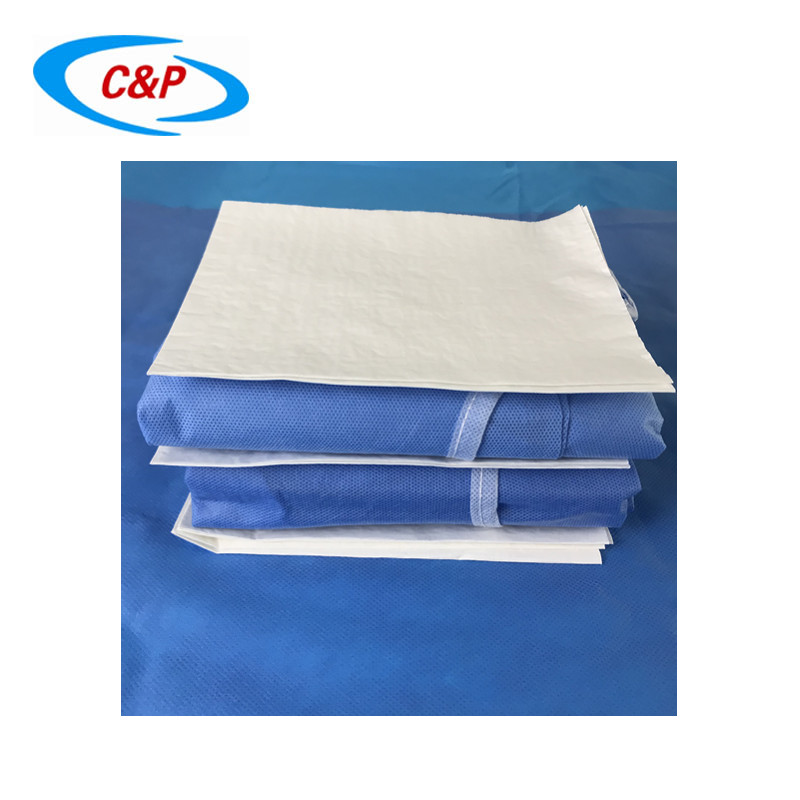 EO sterilize Surgical Gown pack contains different sizes and materials of disposable surgical gown to meet the different needs of various operations, it supports customization according to the customer's drawings and requirements.


Our advantages:
1. Quick response for inquiry and Sample
2. All production finished in the Cleaning Room.
3. Our manufacture manager has 20 years experience in surgical drape field,ever work for overseas company.
4. CE& ISO13485 Certificate,SA8000 Factory Test.
5. ERP system to convenient effective production communication
6. Flexible order choose.
We have CE& ISO13485 Certificates: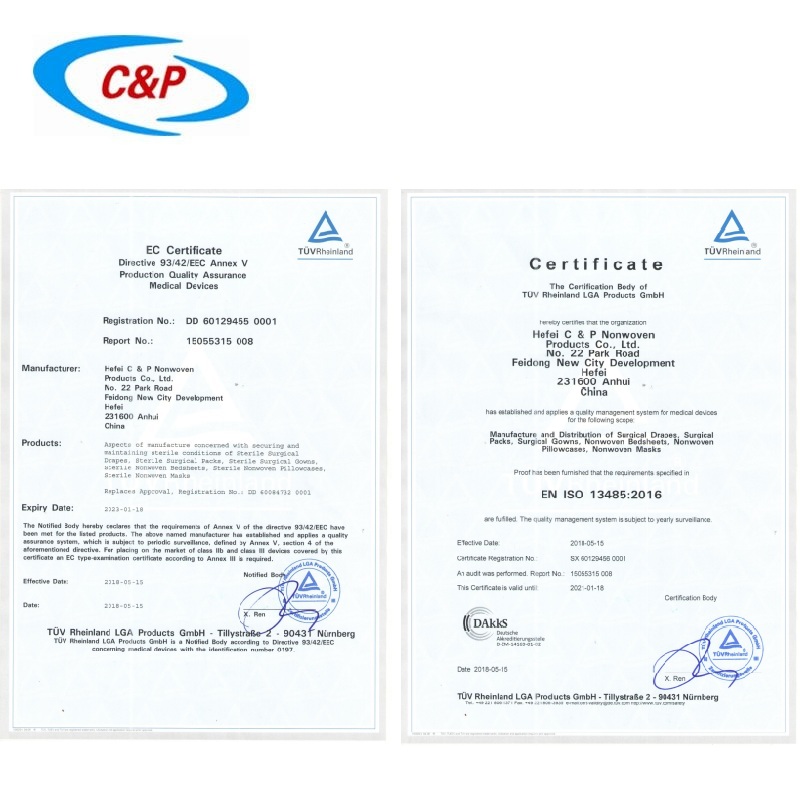 Hefei C& P Nonwoven Products Co.,Ltd is a Private Company established in 2007.C& P located in Hefei city,capital of Anhui C& P is a manufacturer and supplier of surgical drapes, packs ,surgical gown, equipment covers and other disposable nonwoven medical products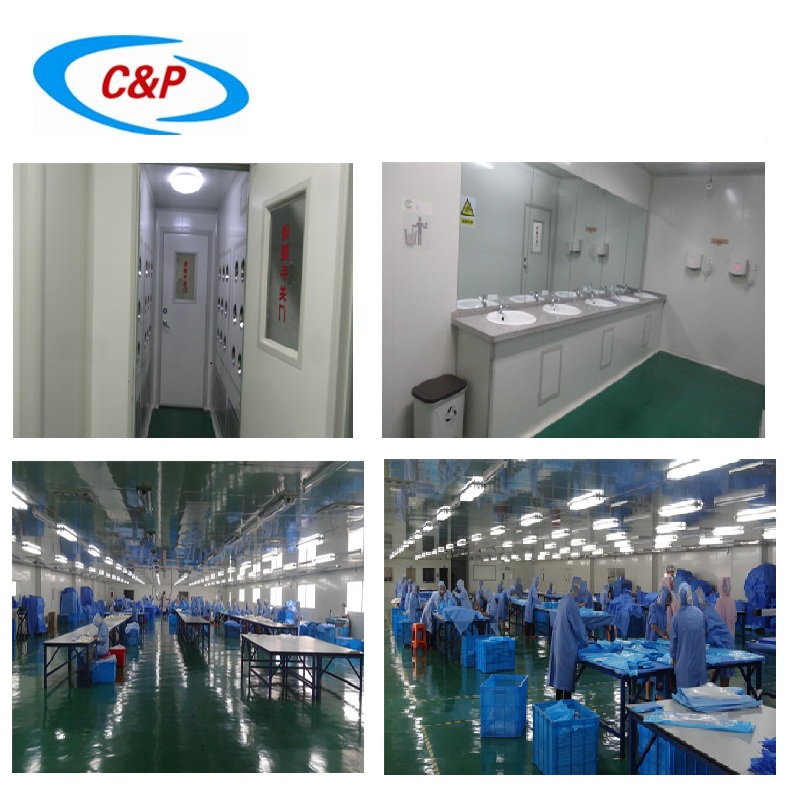 Our services:
1. We have basic universal set, U-split sheet, hip set, knee arthroscopy set, extremity set, urinary drape set, T. U. R. Set, cystoscopy set, brain-surgery set, gynecological set, caesarean set, lithotomy set, LAVH set, ophthalmology drape.
2. We can produce the drapes with all kinds of wide, color, weight.
3. We can laminate with two or three layers
4. We have assorted production lines
5. Usage: Ideally used as the operation cover, emergency sheet, protective sheet under Limbs, bed sheet. It avoids cross infection during the operation.