Non woven Isolation Gown Surgical Isolation Gown
Product Description:
This non woven isolation gown can provide effective barrier for slight liquid, a small amount of body fluid, secretion, particles in the air, etc., which is suitable for general isolation and individual protection in the work of infectious disease prevention, health and epidemic prevention, and can also be used for epidemic prevention work.
Details are as follows:
1.Material: SMS Nonwoven Fabric
2.Thickness:45gsm
3.CUFF:Cotton Cuff
4.Style:hood zipper
5.Size:M,L,XL,XXL
6.With CE,ISO13485 certification
7.Meet AAMI3 and EN13795 standard
8.Scope of application:SMS isolation gown can be used for general isolation in outpatient, ward and Laboratory of medical institutions, and also widely used for protection in guard room, street office, community, hotel, catering, company, traffic checkpoint, on duty inspection temperature measurement, drug spraying, inspection station and other industries.
Product Pictures:
Disposable Isolation Gown: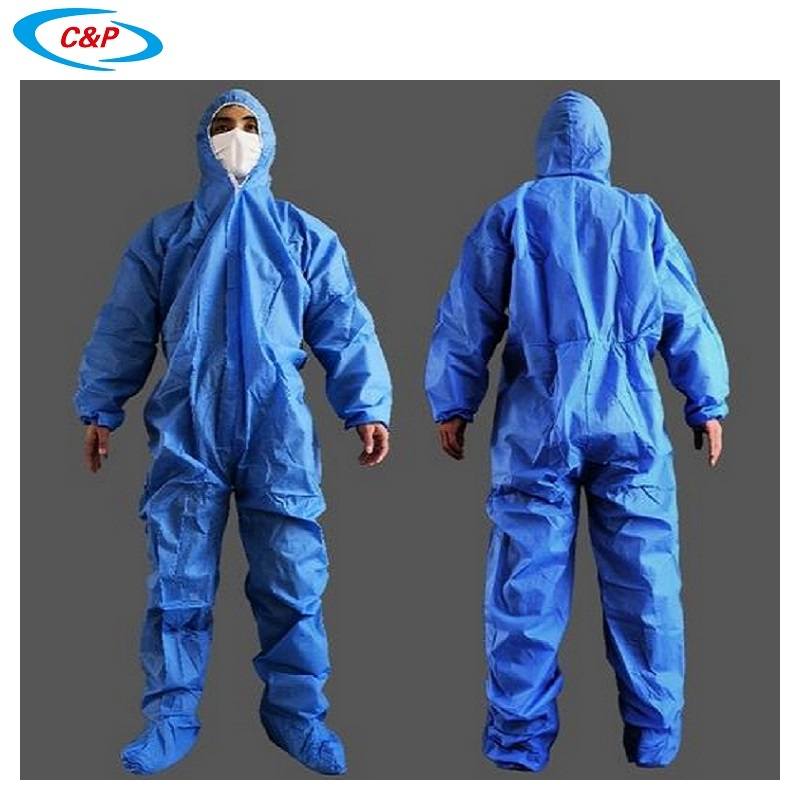 Advantages: light, ventilative, waterproof, dust-proof, germ proof, good isolation, thick and durable, no peculiar smell, small particles, good tensile resistance and all-round protection.
Features:
1).Hood design: elastic hood design, better fit the face, effectively prevent dust, liquid and microorganism from entering, enhance the protection effect;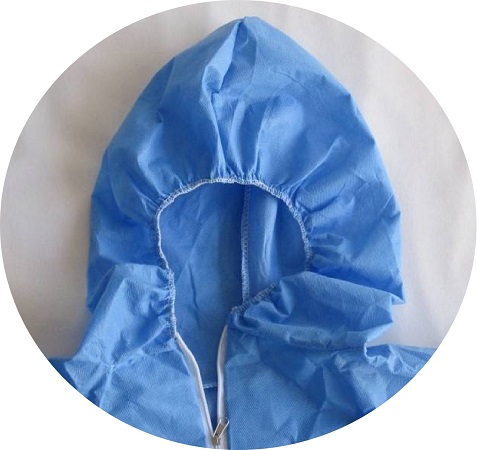 2).Knitted cuffs: knitted cuffs design, comfortable and free, convenient for action and work, increase work efficiency and safety;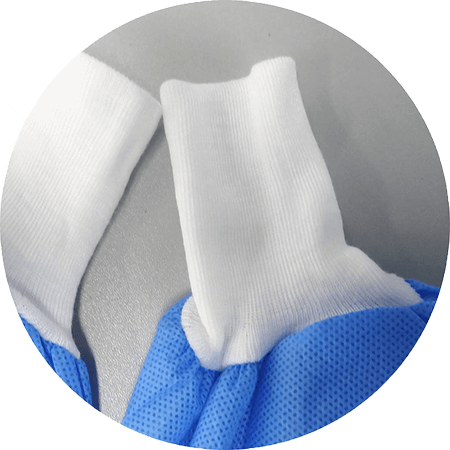 3).Elastic and contraction design of waist: the waist adopts the internal elastic belt fitting technology, which can make the clothes more close to the body, more comfortable to wear, and meet the needs of different employees;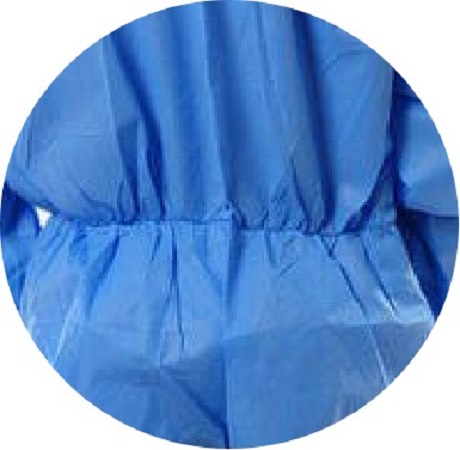 4).Elastic shrinkage trouser legs: adopt elastic elastic elastic belt fitting process, effectively prevent dust from entering, and better enhance the sealing and protection;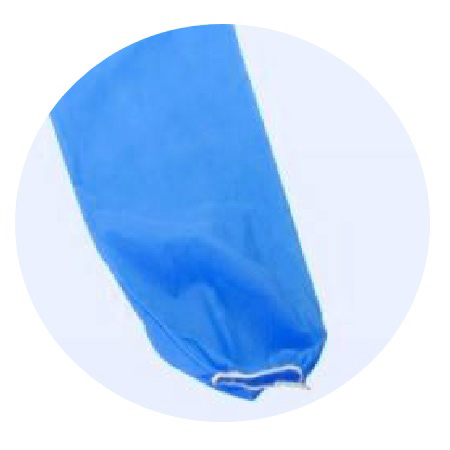 5).Zipper placket design: simple and generous, the front and middle zipper design is easy to put on and off, and the wind shield design is added to bring double protection and better enhance the protection effect.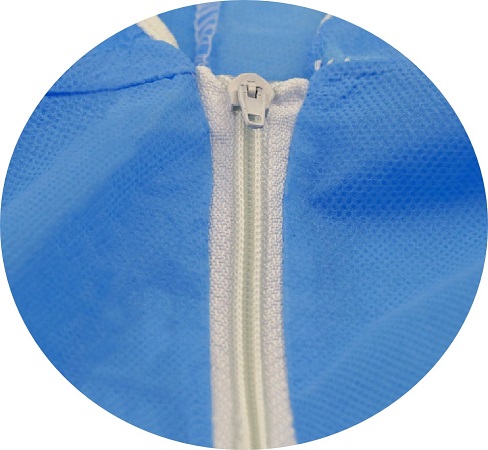 Instructions:
1. Unpack the product and take out the isolation clothing;
2. Unfold the isolation clothing (opening up) and zip it to the end;
3. Open the neck and chest of the isolation clothing, stretch the feet into the pants successively, put on the coat and hat;
4. Pull the zipper back to the highest place and tie the chest of the isolation suit.
Our Certificates: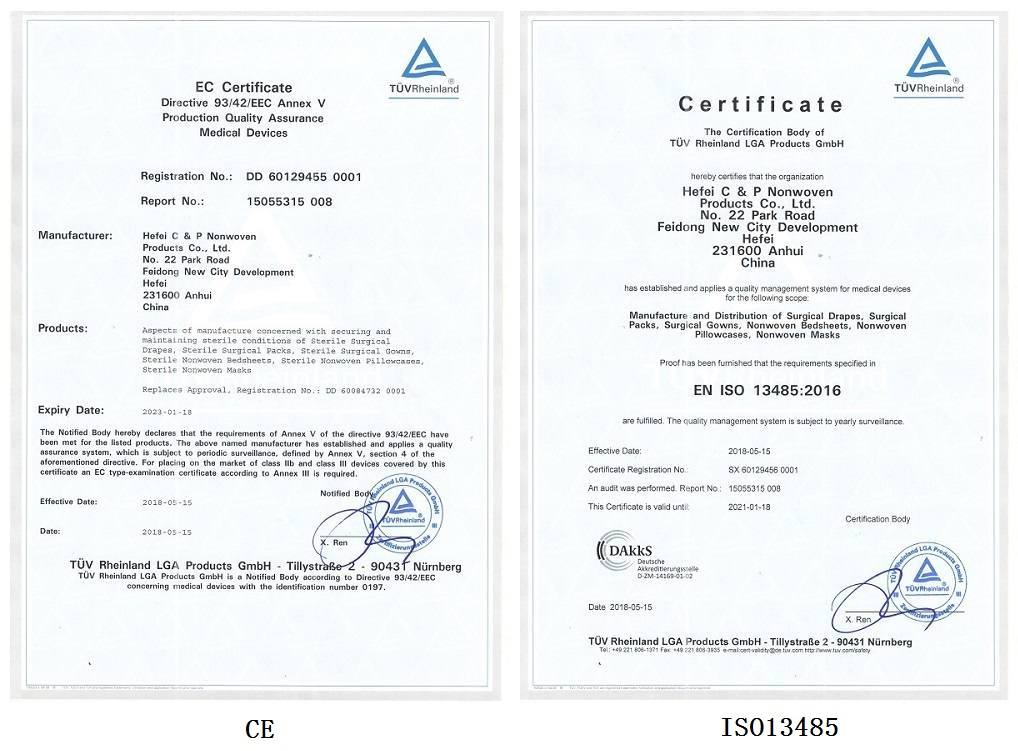 Company Profile: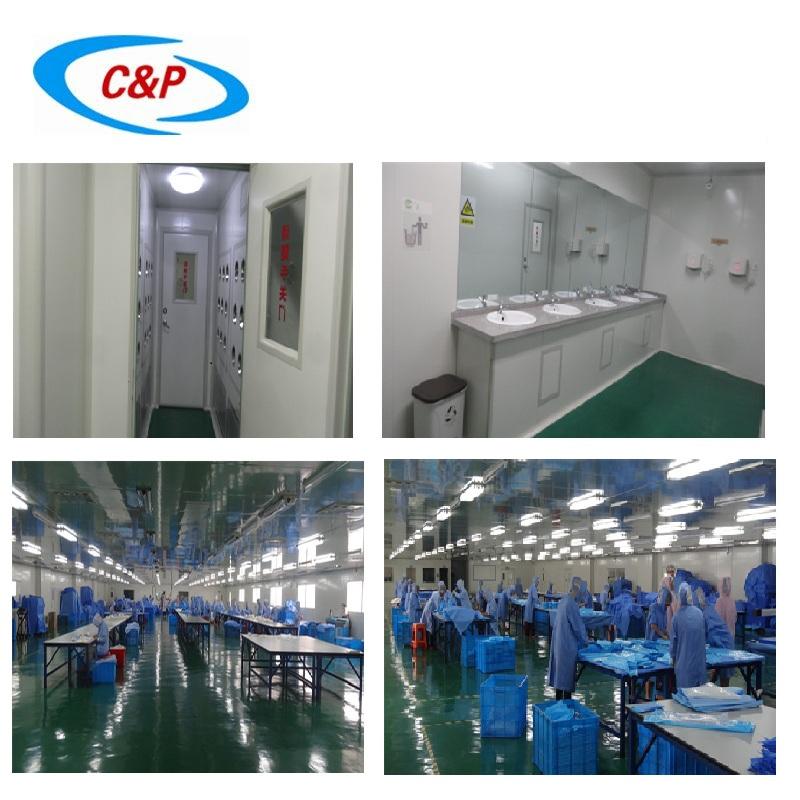 Hefei C&P Nonwoven Products Co.,Ltd. is a Private company established in 2007, C&P located in Hefei city, capital of Anhui, C&P is a manufacturer and supplier of surgical drapes& packs, surgical gown, equipment covers and other disposable medical products. We assemble packs specially for all kinds of surgeries. Our 3000 square meter 100,000 grade standard clean room(ISO8) space and more than 100 employees aiming to flexibility and cost effective efficiency.
Skills & Strength
1. Production line in compliance with WHO and GMP.
2. Excellent packaging and warehousing facilities.
3. Custom designed drapes & packs, OEM supplier.
4. Flexible base material options for drapes & gowns.
5. Timely execution of orders.
6. Competitive pricing.