Medical Non woven KN95 Face Mask Manufacturer
Product Description:
The KN95 face mask uses skin-friendly plus soft non-woven fabric, which is hypoallergenic and non-irritating, it fits closely without gaps to improve the protective performance of the mask. The surgical face mask has five layers of filtration, multiple protection, low resistance breathing, comfortable breathability, etc.

Details are as follows:

Material:


1st layer 50gsm PP nonwoven(Waterproof)

2nd layer 28gsm Meltblown nonwoven

3rd layer 28gsm Meltblown nonwoven

4th layer 50gsm Hot air cotton

5th layer:30gsm PP nonwoven

Color:

White,green,blue available

Type:

Folding Earloop

Size:

10.5x15cm

Packing:

10pcs/PE pouch, 2 pouch/inner box,,50box/ctn

Carton Size:

62x30x42cm, G.W/N.W:8.2kg/7kg

Certification:

CE , FDA, GB2626-2006

Daily Capacity:

150,000pcs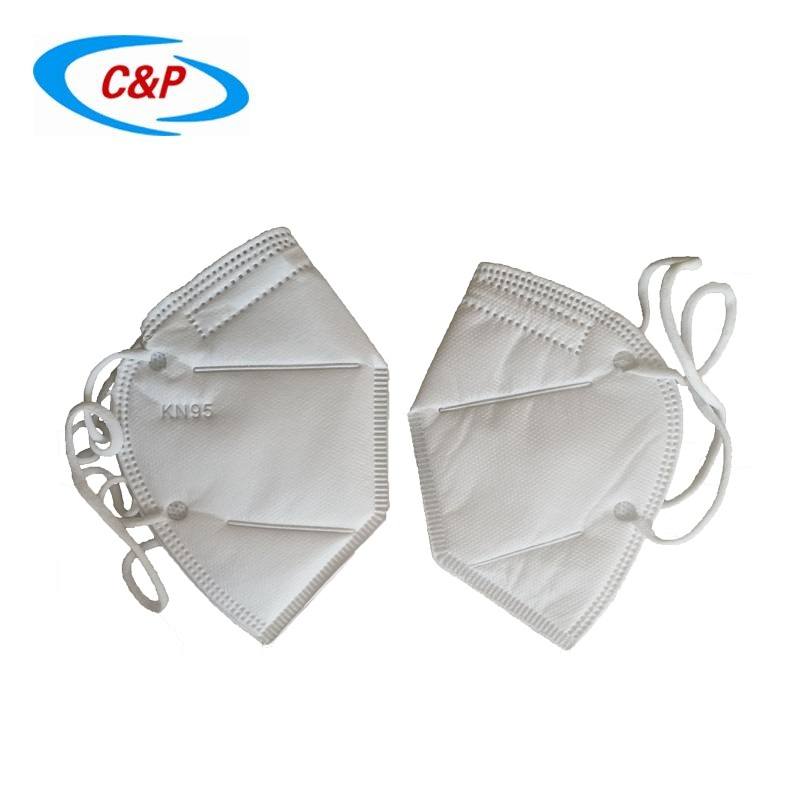 Composition Structure: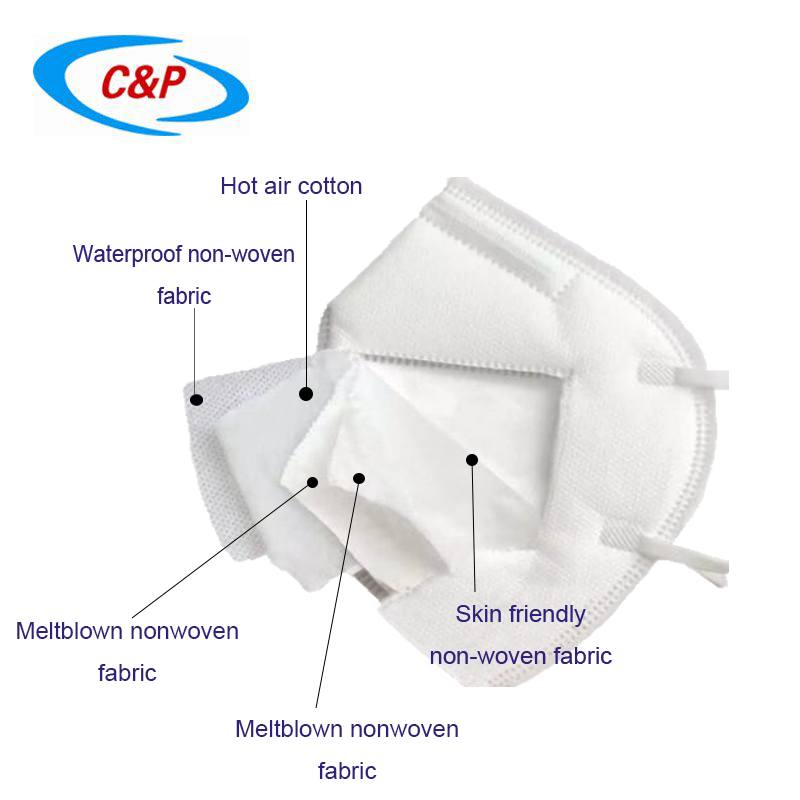 1. The outermost layer is a non-woven fabric with waterproof treatment, which is mainly used to isolate the liquid sprayed by the patient and has the effect of preventing spray.
2. The second layer is hot air cotton, which mainly plays the role of heat insulation, moisture resistance, and improves the wearer's comfort.
3.The third layer and the fourth layer are two layers of meltblown cloth after electret treatment. The two layers of 28g meltblown cloth are used to ensure the basic filtration of bacterial suspended particles. It is the most important core layer.
4. The innermost layer is soft skin-friendly non-woven fabric, which is non-allergenic and improves the comfort of the wearer.
Product Features:

1. Seamless fit, anti-fogging:
Tight fitting without gaps to improve the protective performance of masks
2. Fold in half, three-dimensional shape:
No glue bonding, the mask is durable and solid
3. Adjustable nose bridge:
Better fit the face and firmer
4. Elastic ear straps:
Strong flexibility and stretch, comfortable to wear
Production Flow Chart:

Use:

1.Take out the mask then open;
2.The white muscles are facing the nose bridge above the face, the sharp corners of the mask are placed on the inside of the upper face to align the face;
3.Hang the ear loop on both ears, adjust the nose and press it;
4.Adjust the position of the mask so that the mask fits the face completely and keeps it tightly.
Why choose us:
1. 13 years experience in medical packs.
2. Clean and Ventilation workshop & experienced workers and excellent management team.
3. Products are exported to at domestic and abroad .
4. Products are approved by EN13795, ISO13485 and CE certificates.
5. Welcome any OEM requirements
6. 100% New Brand material ,safe and Sanitary.
7. Good quality products, competitive factory price and best after-sale service.