Disposable PP+PE Isolation Gown
Product Description:
The non woven isolation gown can block fine particles, dust, etc., effectively block the penetration of liquids and bacteria, filter volatile gases, and avoid direct contact. It can be used in dust-free workshops, paint spraying, laboratories, pharmaceutical factories, hospitals and food processing factory.
Details are as follows:
| | |
| --- | --- |
| Material: | PP+PE |
| CUFF: | Cotton Cuff |
| Closure: | Tie-String to the back |
| Size: | M,L,XL,XXL |
| Certificate: | CE,ISO13485 certification |
| Standard: | Meet AAMI3 and EN13795 standard |
| Packing: | 10pcs/bag,12bag/ctn,size:60x40x50cm |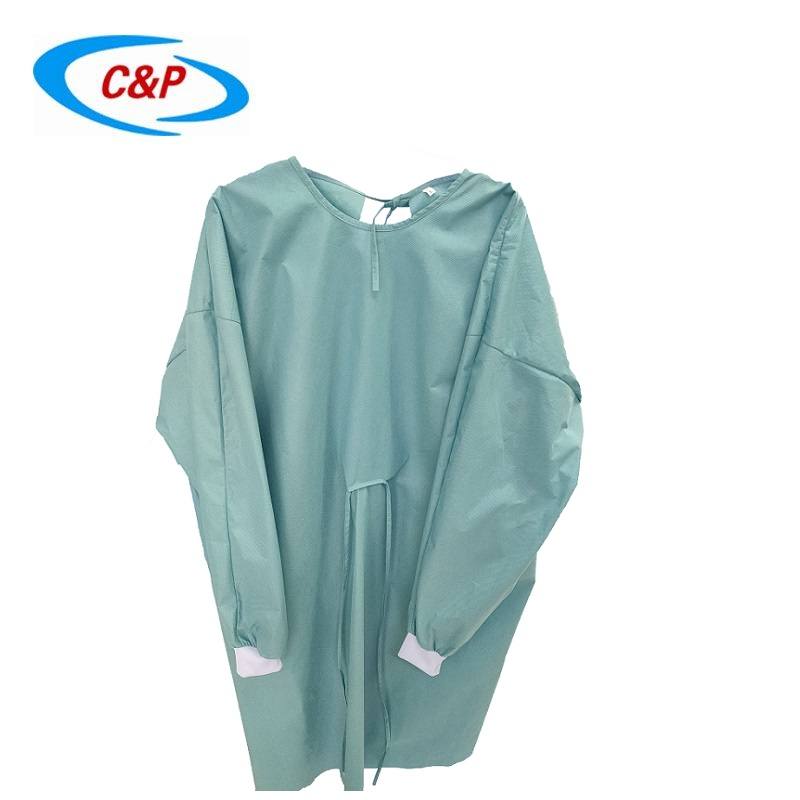 Product Design: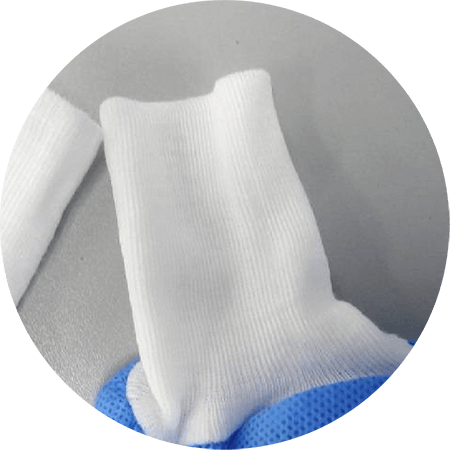 1. Knitted cuff design: soft and comfortable, can better fit the arm, effectively prevent bacteria and dust from entering, and is more protective.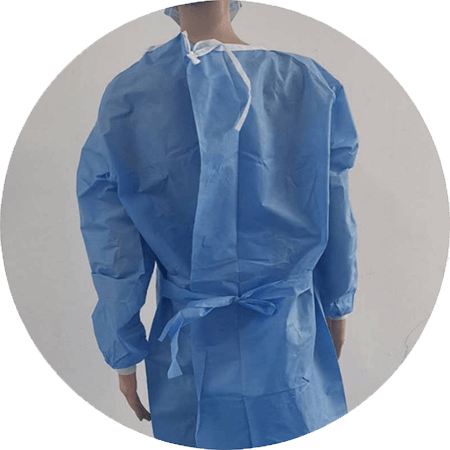 2. Back strap design: The back strap can be adjusted to make it more comfortable to wear and more convenient to put on and take off.
AAMI Test Report: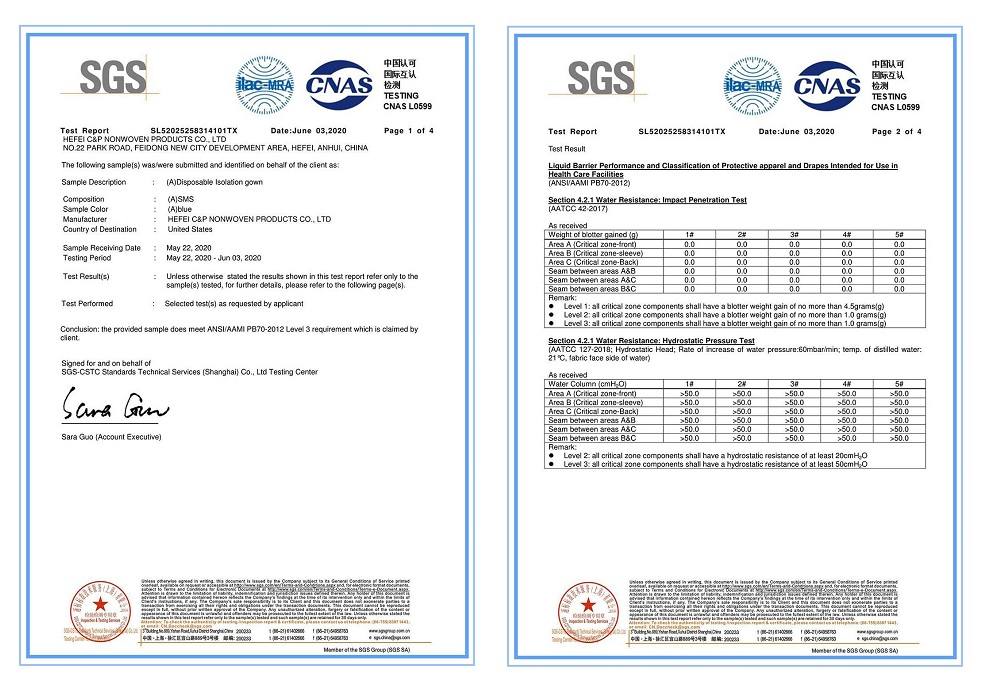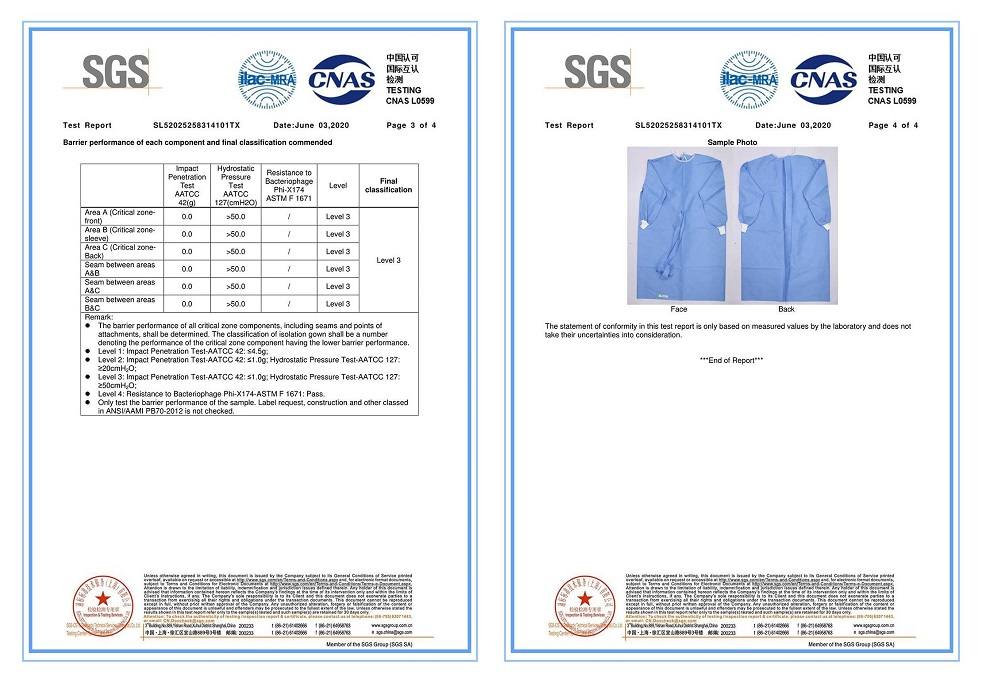 Use:
① It is used for medical personnel to avoid contamination by blood, body fluids and other infectious substances when contacting patients;
② Protective equipment for patients to avoid infection;
③ Isolation gown prevents medical staff from being contaminated and prevents patients from being infected. It is a two-way isolation.
Five reasons to choose us:
1. Strict quality management system, all products have passed CE, ISO13485 certification and conform to EN13795, AAMI3 & 4 and other international quality standards;
2. Has a 3000 square meter 100,000 standard clean room (ISO8) and laboratory;
3. Rich medical product manufacturing experience: Our managers have more than 20 years of non-woven medical product related experience, and our factory has 13 years of disposable medical product manufacturing experience;
4. Provide customized services;
5. Prompt delivery and good after-sales service.
Putting on and taking off the gown flowchart:
wearing a isolation gown:

1. Take out the clothes: Take the collar and take off the clean face of the isolation gowns toward yourself;
2. Wearing sleeves: Hold the collar with one hand, and put the other hand into the sleeve on one side. Raise your arm, wear the sleeve, and wear the other sleeve according to the method.
3. Collar: Hold the collar with both hands, straighten the collar from front to back, and tie the neckline;
4. Tie the belt: tie a knot on the back with a belt.
Undressing:

1. Unfasten the belt: Unfasten the belt and tie a knot at the front;
2. Uncuff: Cuff part of the sleeve into the sleeve at the elbow;
3. Disinfect your hands;
4. Untie the neckline: untie the tie;
5. Put your right hand into the sleeve of the left wrist, pull down the sleeve and pass the hand, hold the outside of the right hand isolation sleeve with the covered left hand, pull down the right sleeve, and gradually withdraw your arms;
6. Hold the collar with both hands, fold the isolation clothing, align the clothing edges, and hang it on the clothes hook.
Product Overview: