Disposable Sterile nonwoven Surgical Cardiovascular Pack
1pc C.V.C Primary Drape 240x340cm
1pc By-Pass Split Drape 150x240cm
1pc Back Table Cover 150x200cm
1pc Mayo Stand Cover
4pcs OP-Tape 10x50cm
1pc Universal Bag
1pc Reinforced Surgical Gown XL
1pc Reinforced Surgical Gown XXL
2pc Foot Cover
4pcs Medical Towel
1pc Drape 100x100cm
1pc Drape 150x200cm
1pc Sterilization Wrap 100x100cm
Pictures: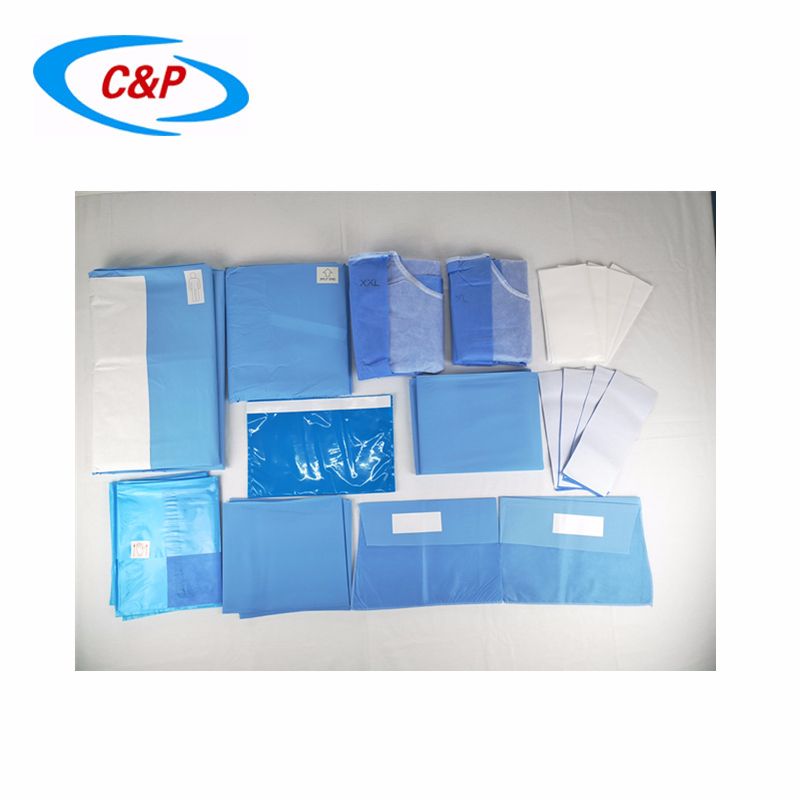 Cardiovascular Surgical pack with collection pouch keeps both surgeon and patient dry throughout the operation and reduces the potential hazard of fluid on electrical equipment, it is designed for quick and easy to use.
We will provide the most suitable material and first-class products to serve the clients in the shortest possible time.Using advanced systems, technology and strict qualtiy control system, along with 120 devoted and diligent employees, C& P continuously makes new advances in the field of nonwoven products .
Certificates: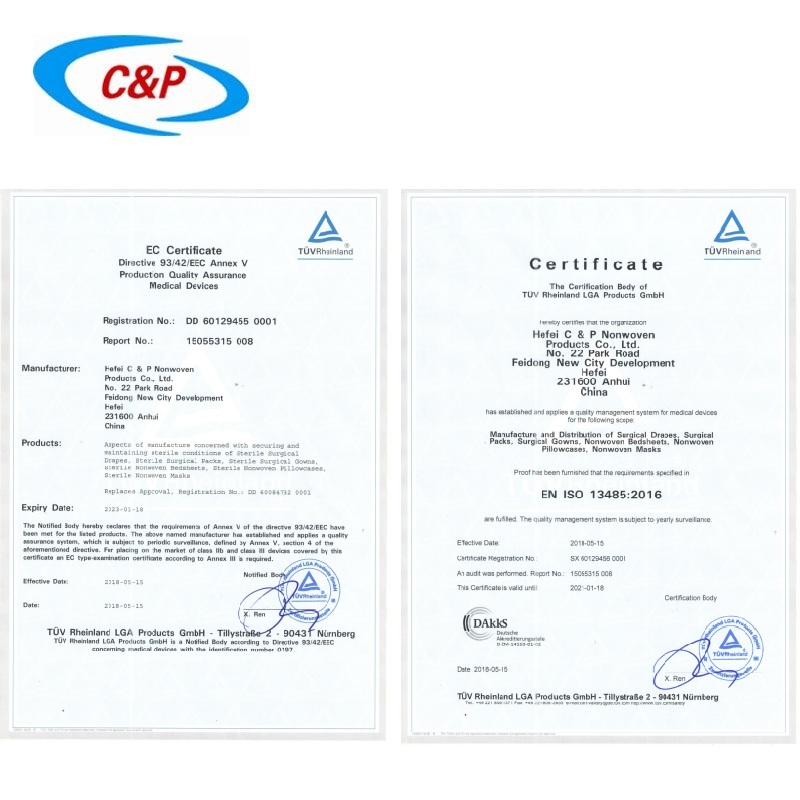 company profile: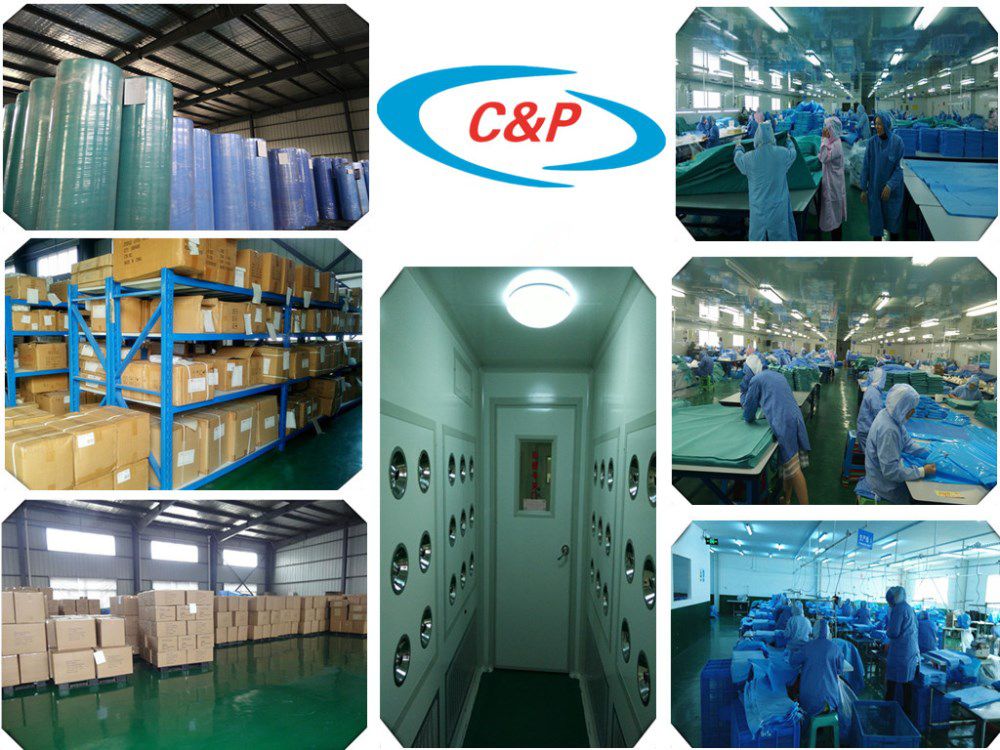 Hefei C&P Nonwoven Products Co.,Ltd is located in Hefei city,capital of Anhui. We have had 13 years of professional manufacturing experience in the field of surgical drapes& packs,surgical gown,equipment covers and other disposable medical products.
We can also can provide you:
1. Face mask
2. Cap
3. Lab Coat
4. Coverall
5. Patient Gown
6. Apron (PE)
7. Nonwoven bag
8. Sleeves (PP/PE/SMS)
9. Gloves
10. Shoe cover
11. C-section drape
12. Eye drape
13. Environment bag
14. Mayo stand cover
15. Back table cover
16. Adhesive drape
17. Fenestrated drape
18. Plain drape /utility drape
19. Angiography drape
20. Lithotomic drape
21. Extremity drape
22. U-style drape
23. under buttock drape
24. Hand towel