Disposable Sterile Femoral Radial Angiography Drape Pack
Product Details:
225cmx375cm (95inchx148 inch),Radial Apentures (12cm),Femoral Apertures (14cm)
With 2 collection Pouch16.5x125cm,reinforced area120x250cm
Material:45gsm SMS standard
Pictures: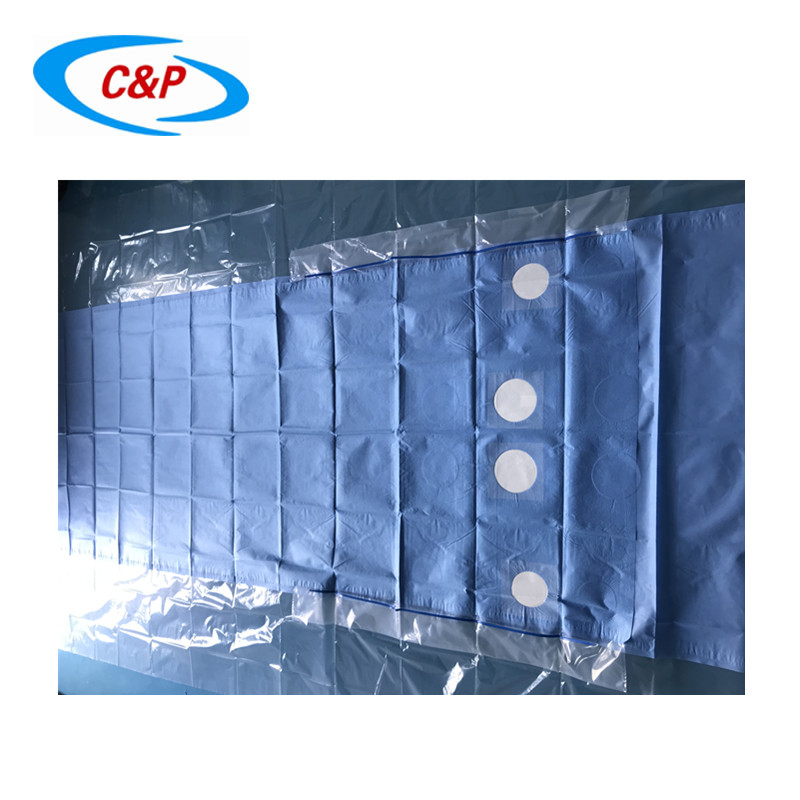 Disposable Femoral Angiography Drape with pouch is light in weight, soft in hand and durable. It can effectively prevent bacterial migration and prevent bacterial transmission.
Our advantages:
1. Quick response for inquiry and Sample
2. All production finished in the Cleaning Room.
3. Our manufacture manager has 20 years experience in surgical drape field,ever work for overseas company.
4. CE& ISO13485 Certificate,SA8000 Factory Test.
5. ERP system to convenient effective production communication
6. Flexible order choose.
We have CE& ISO13485 Certificates: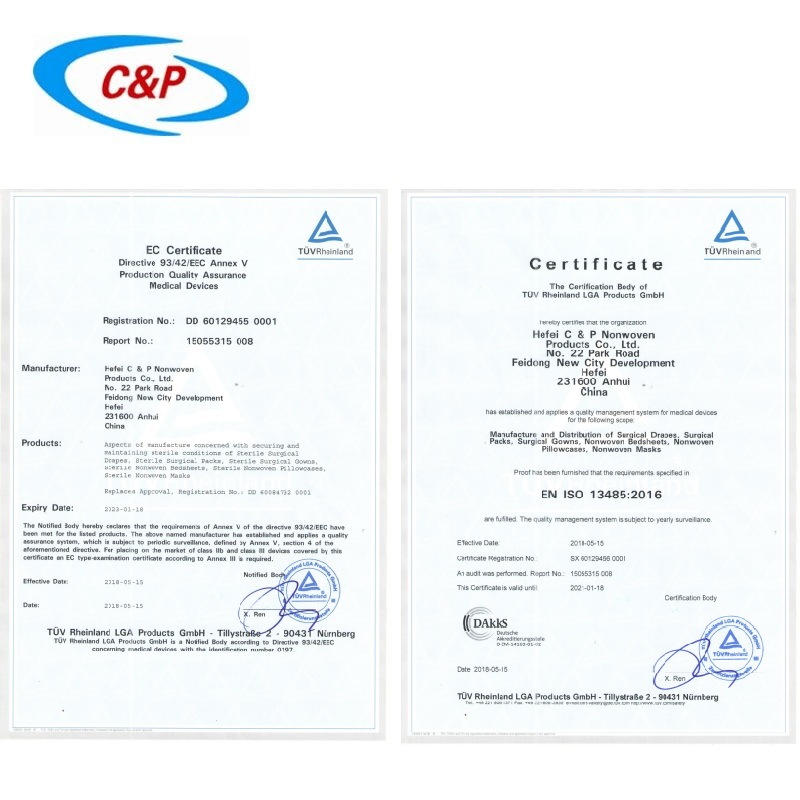 We assemble packs specially for all kinds of surgeries. Our 3000 square meter 100,000grade standard clean room space and more than 100 employees aiming to flexibility and cost effective efficiency.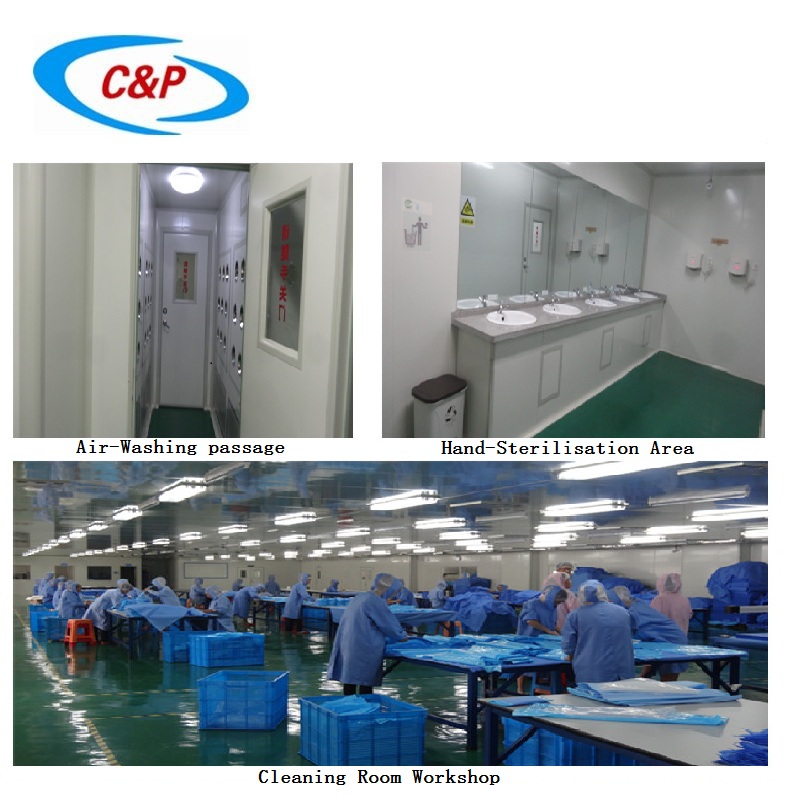 Our services:
1. We have basic universal set, U-split sheet, hip set, knee arthroscopy set, extremity set, urinary drape set, T. U. R. Set, cystoscopy set, brain-surgery set, gynecological set, caesarean set, lithotomy set, LAVH set, ophthalmology drape.
2. We can produce the drapes with all kinds of wide, color, weight.
3. We can laminate with two or three layers
4. We have assorted production lines
5. Usage: Ideally used as the operation cover, emergency sheet, protective sheet under Limbs, bed sheet. It avoids cross infection during the operation.