Sterile Cardiovascular Drape Pack Surgical Drape Pack Cardiovascular Set
Product Description
---
1.Material: Non-woven Fabric
2.Color: Blue
3.Certificate: CE , ISO13485, EN13795
4.Sterile: EO
5.Components:
| | | |
| --- | --- | --- |
| No. | Item | Qty |
| 1 | Standard Surgical Gown L with Hand Towel and Wrapping | 1pc |
| 2 | Back Table Cover 150x230cm 78g SMS+PE | 1pc |
| 3 | Mayo Stand Cover 58x137cm | 1pc |
| 4 | Hand Towel 38x56cm | 2pcs |
| 5 | Reinforced Surgical Gown L | 2pcs |
| 6 | Cardio Drape, 229x355cm | 1pc |
| 7 | Adhesive Side Drape 155x194cm | 1pc |
| 8 | Surgical drape 155x194cm | 1pc |
| 9 | Suture Bag | 1pc |
| 10 | Shoe cover | 1pair |
| 11 | Banded Bag 25x65cm | 1pc |
The disposable cardiovascular surgical pack is used in the cardiovascular surgery operating room. The product is non irritant, non-toxic, and has no peculiar smell and side-effects on human body. The medical product cardiovascular drape pack can improve the convenience, efficiency and safety of operation, and reduce the risk of accidental cross infection.
Product Pictures
---
Cardiovascular Drape Pack: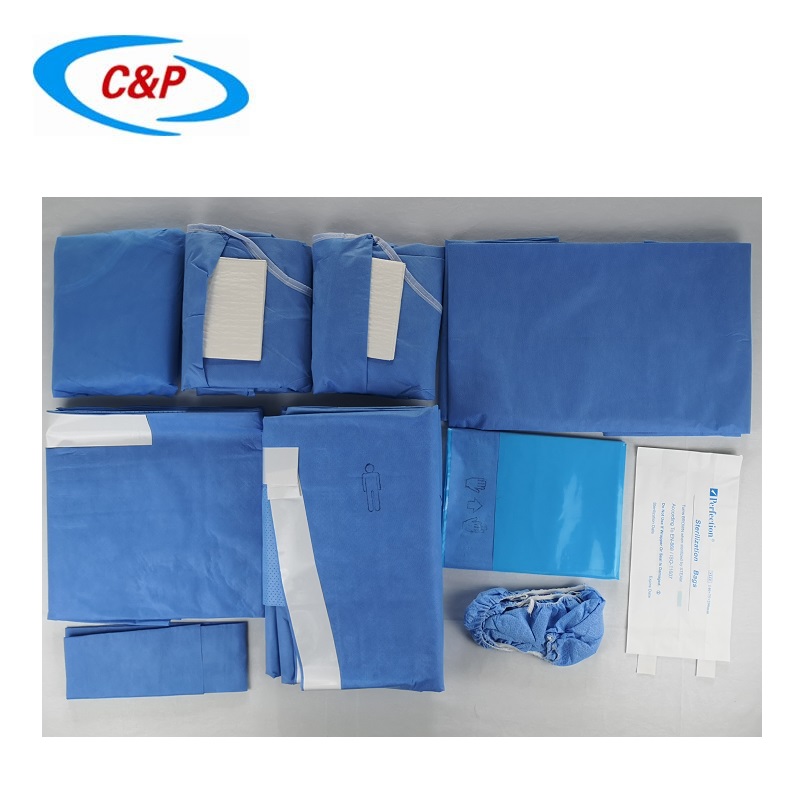 Cardiovascular Surgical Drape: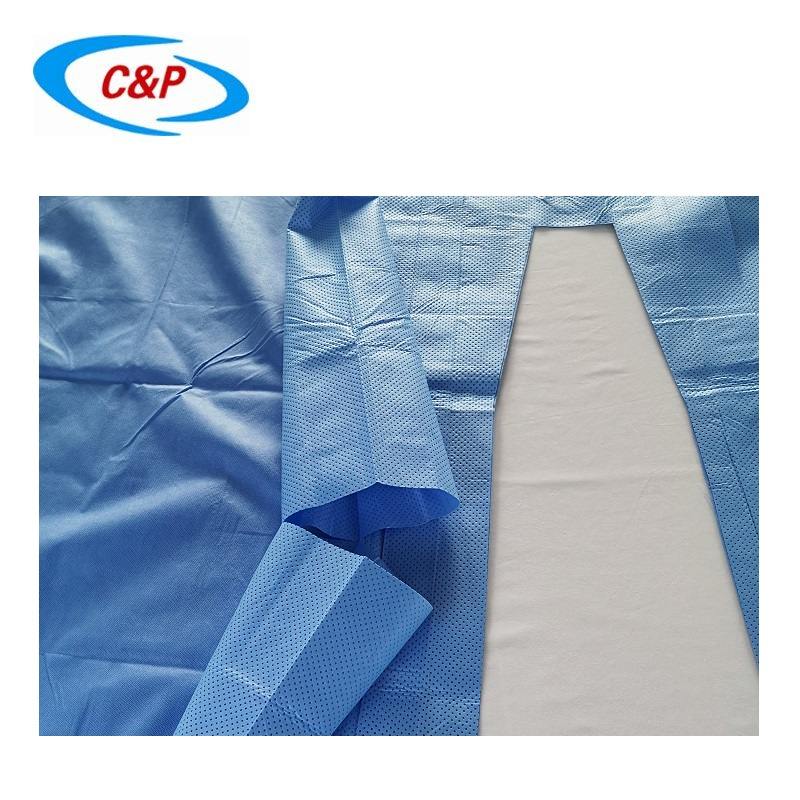 Product Features:
• Strong and absorbent disposable sterile drapes ensure an aseptic environment during surgery
• Individually packed sterile
• Light weight and soft feeling
• Excellent water absorption and waterproof
• Blocking the transmission of bacteria
Our Advantages
---
1) Products quality can be guaranteed
◆The product quality has passed CE and ISO13485 certification in Germany.
◆The products shall be inspected by professional quality control personnel before leaving the factory.
◆Professional laboratory equipment provides professional product testing.
2)Customized products available
◆Customized surgical pack, surgical drapes, surgical gowns can be provided according to customer's requirements.
◆Customized package and packaging methods available.
◆Customized samples can be provided according to customer drawings.
3)Factory capacity
◆100000 grade standard clean room(ISO8) space, covering an area of 2000 square meters.
◆Complete production equipment, skilled workers and guaranteed delivery.
◆As a manufacturer and supplier, the price is more competitive.
Our Company
---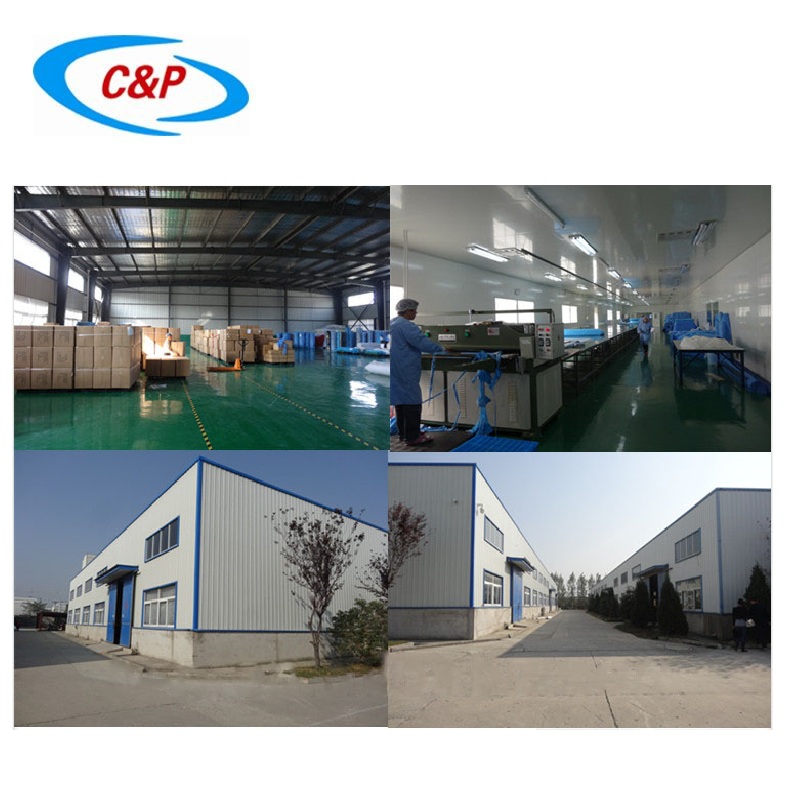 Hefei C& P Nonwoven Products Co.,Ltd. is a professional manufacturer and supplier who specializes in non-woven medical products with CE/ISO13485/EN13795 certificate, such as surgical drape pack, surgical drape, surgical gown and other disposable medical products. we can supply different kinds of products with customized weight, size, color, packing details.
In the last few years, we serve customers from all over the world. I believe C& P can be your reliable supplier in the future.
Product Overview
---